Shane Reynolds, Outdoor Recreation Director and Outfitter
Los Sueños Resort in Costa Rica
February 20-25, 2023
Because of its popularity, this will be the third time we venture to Costa Rica, a country not only rich is biodiversity, but in culture and in happiness.
Los Sueños Resort and Marina is a hotspot for both inshore and offshore fishing. Costa Rica's waters literally teen with big game: dorado averaging 40 lb, yellowfin tuna that push the 300lb mark and one of the largest concentrations of big Pacific sailfish found anywhere. The Los Sueños Marina is home to an extensive charter fleet certified by the Costa Rican Ministry of Tourism. It is not just the offshore fishing that is good in this area, the inshore fishing offers a great opportunity for 50lb+ roosterfish and 40lb+ dorado. You can try your hand at trying to catch these on a fly rod as well as regular spinning rods.
The resort also offers golf. The La Iguana Golf Course features 18 championship holes with a 73.4 course rating, par-72 and slope 145. Playing the 6,698-yard Ted Robinson-designed golf course in Costa Rica would be any golfer's dream. The golf course is richly landscaped to include exotic native plants, with monkeys and more than 150 species of birds and local wildlife.
This trip accommodates a minimum of eight participants and a maximum of 12.
Fly Fishing Colorado's Backcountry
July 12-17, 2023
It was 26 years ago when I first wet a line in a high-mountain lake in the Sierra Nevada mountains of California, and I was hooked forever. Fishing these lakes interested me in backpacking — often the only way to fish some of the more remote alpine lakes. I enjoyed the solitude of the backcountry and not having to compete for choice waters. As the Director of Outdoor Adventures at UCLA, I would plan backcountry backpacking trips for students, and little did they know, our destination was an alpine fishing stream or lake. I honed my dry-fly fishing skills, caught more trout in an afternoon than you could shake a rod at. Best of all, I enjoyed swapping fishing tales with close friends and sharing what I learned.
One of the special things about working at Cordillera Ranch is getting to travel with our Club members and introducing them to some of the great outdoor recreation opportunities in this wonderful country of ours. When a few members asked me about doing something special next summer, I spoke to them about visiting the high country of Colorado. For most people who live, work and play here in Texas, the alpine setting of a high mountain range is usually only a passing thought.
Colorado's 2,000 high lakes are the remnants of our last glacial episode that ended about 12,000 years ago. These lakes are located primarily along the crest of the Continental Divide, in the Flat Tops of northwest Colorado and in the Sangre de Cristo Range of southern Colorado. Elevations at most lakes are between 9,000 and 12,500 feet. Ninety percent are less than 20 acres in size, and three-quarters are less than 30 feet deep, making them easily fishable with a fly rod. Most can be fished from shore for at least part of the open water season.
Although more than half of the high lakes today contain trout, few high lakes in Colorado originally contained fish. People began stocking the lakes as soon as they settled the state, and by 1900 most lakes contained an assortment of different species of trout. In the majority of these lakes, only brookies and lakers can successfully reproduce so other species must be stocked periodically to maintain populations. Today, Colorado Parks and Wildlife stocks a large number of these lakes on a regular basis and introduces predominantly inch-long cutthroat trout — greenback hybrids to the east of the Divide, Rio Grande cutthroats to the west of the Divide in the southern mountains, and Colorado River cutthroats to the west of the Divide elsewhere. Brookies persist in many lakes, often overpopulating the lakes and seldom reaching 12 inches. However, in some lower elevation lakes where populations are sparse, we catch brook trout up to 20 inches. Cutthroats grow slowly in the cold mountain waters, reaching 12 inches in three years, 16 inches in five years, and topping out at over 20 inches. They can live for up to 14 years.
Anglers will be pleased to know that fishing high lakes has many similarities to fishing lower elevation streams and rivers. However, there are also many differences. Fish respond to weather, water conditions and insect life similarly in both types of water. In rivers and streams, the water is moving and the fish are primarily stationary, holding in feeding lanes. However, in lakes, the water is stationary and the fish are constantly moving. Understanding the movement of trout is the key to successfully fishing high-mountain lakes. Trout in high lakes move in response to water temperature, insect hatches, light intensity and cover.
Summer brings insect activity to the high lakes and the opportunity to match the hatch. Along with temperature and insect hatches, trout in high lakes move in response to light intensity and cover. Trout move into the shallows when light is low at dawn or dusk. On cloudy days, trout are often more active and move closer to shore. However, on bright sunny days, trout often move into the deeper water to filter the bright light. Trout also move to shore under the temporary cover of a lake surface that is rippled by a stiff breeze. The broken surface diffracts light and makes trout less wary.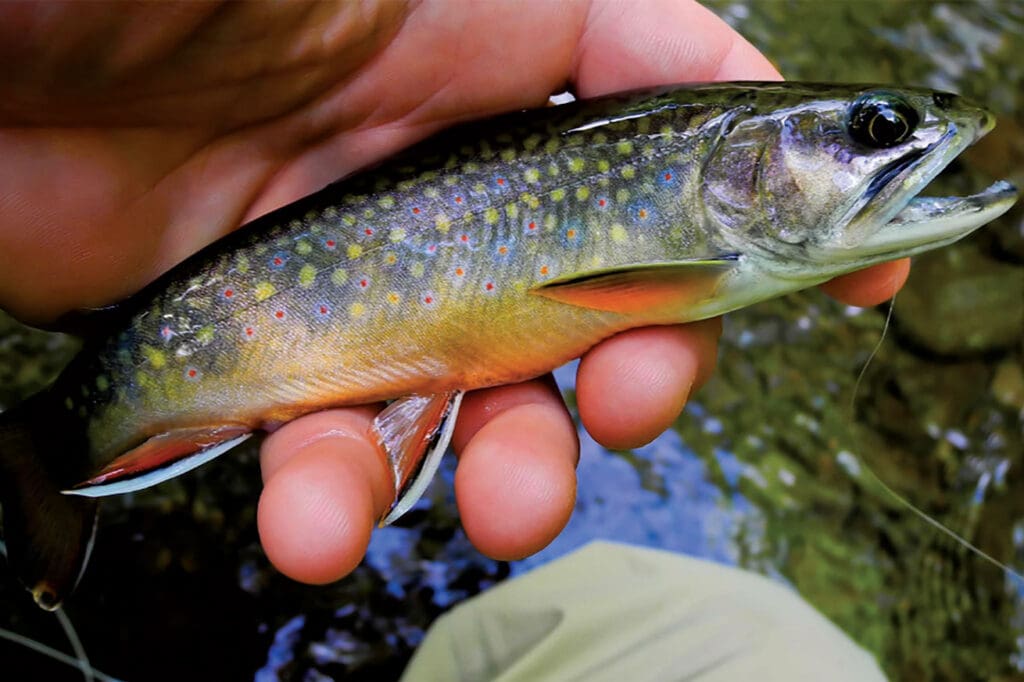 For the avid fly fisherman a trip into the high country is not generally what comes to mind. But I can assure anyone who ever questions whether it's worth the work to get there, I would answer absolutely yes! It's not an easy task by any means. For us Texans who live at or near sea level, a trip to the high country means preparing one's self for both a mentally and physically demanding trip. 
As our group prepares for this summer adventure, there are several things we will do to ensure all are prepared and have the right expectations on what to look forward to. The logistics for this trip includes a flight from San Antonio to Denver. Once in Denver, we'll load our gear into a rental van and head west into the Rockies, making three stops along the way. One stop is for groceries, which will include backpacking gourmet meals made from fresh ingredients. As a backcountry guide for the past 30 years, I have learned that there are fewer things more enjoyable than a great meal at the end of a long day in the mountains. Our second stop will be at a local backcountry store to pick up fuel for my backpacking stoves, which you cannot fly with, and our Colorado fishing license. Our third and final stop will be in the eastern Rocky Mountains where we pick up our backcountry permits. 
From there we head to our trailhead in the Rockies where the adventure begins. Our first night is spent here to acclimatize our bodies to the altitude. If you have never been at this altitude, you will be short of breath just walking across a parking lot with no backpack on. We'll pitch camp and settle down around a campfire on night one, simply getting used to the thin air. On day two we will lay out and distribute all the group gear and food for the trip. Each person in the group will be carrying anywhere from 25 to 40 percent of their body weight in a backpack. Although I teach minimum impact and lightweight packing, people who are not used to backpacking always bring too much gear. One of my favorite teaching methods I use is a pre-trip meeting where I lay out all my gear on a tarp and let people see it. For some, they take note, but for most, they soon forget as they begin to cram pounds and pounds of unnecessary gear into their pack. Go light is my motto.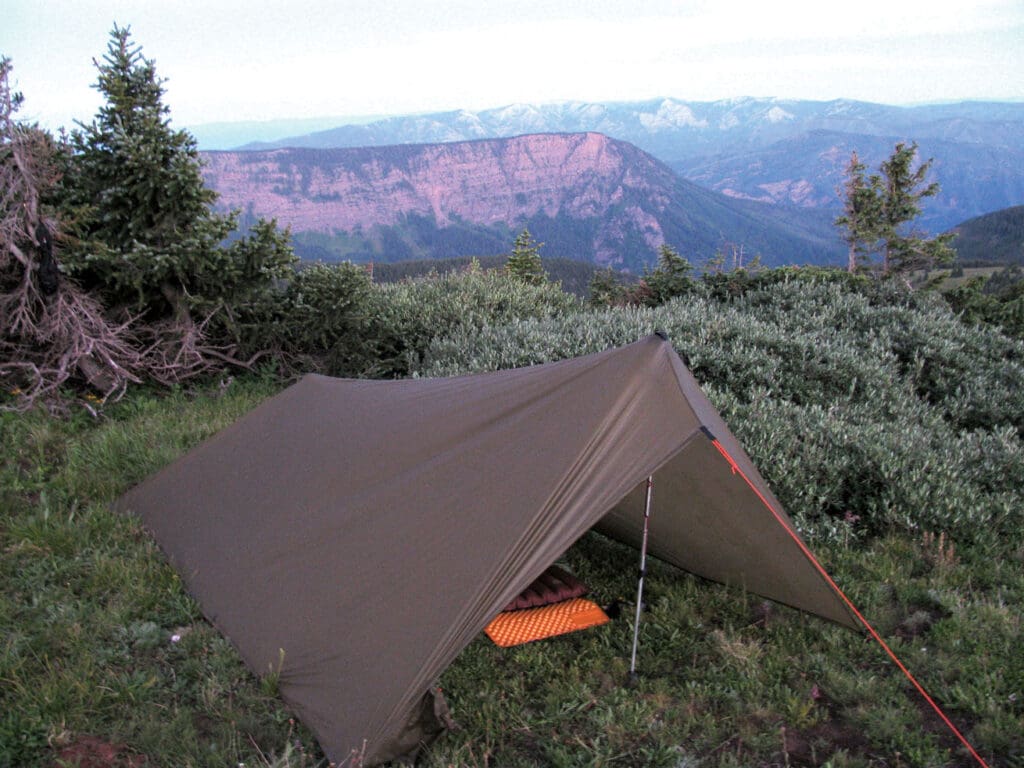 One of my favorite fly-fishing quotes is from Yvon Chouinard, founder of Patagonia, and he states that "It's not about catching the fish, it's about the fish catching you." This trip is sure to be a lasting memory for all who venture into the high Rockies with us!
This trip accommodates a minimum of three participants.
These exclusive Cordillera Ranch Signature Vacations are planned for our members and their guests. For more information or to reserve your spot, contact Shane Reynolds.
Shane Reynolds is the Outdoor Recreation Director and Outfitter at The Clubs of Cordillera Ranch. He can be reached at outfitter@cordilleraranch.com and 210.616.6051, or at the Cordillera Ranch Outfitter Center at 830.336.4823.