Corey Roberson, Director of Golf
The 2022 Men's Club Championship was held Friday through Sunday, September 16 to 18. We had 27 men in the competition —  nine of those guys were competing in the Championship Flight and the other 18 were playing in a net competition. The Championship Flight started on Friday and the scores were fairly tight after Day 1. That changed on Day 2 when the 2022 Junior Club Champion, Price Hill, fired a blistering 71 with a tough course setup to take a 13-shot lead. Three-time Club Champion, Phillip Earnest, didn't have his best day with an 85 and two-time Senior Club Champion, John Long, hung in there with a 78. While this was a bit of a blow-out, Price also had the low round on Sunday with a 76 to win by 18-shots. There was a tight battle for 2nd place where John edged out Phillip by 2-shots. Congratulations to our 2022 Men's Club Champion, Price Hill, and a big thank you to all the guys who competed in the Championship Flight — Jack Dempsey, Ron Trevino, Aldon Williams, Barry Harkness, Jim Puetz and Todd Hampton. Playing our golf course from 7,000 yards with tough hole locations and fast greens is no easy feat!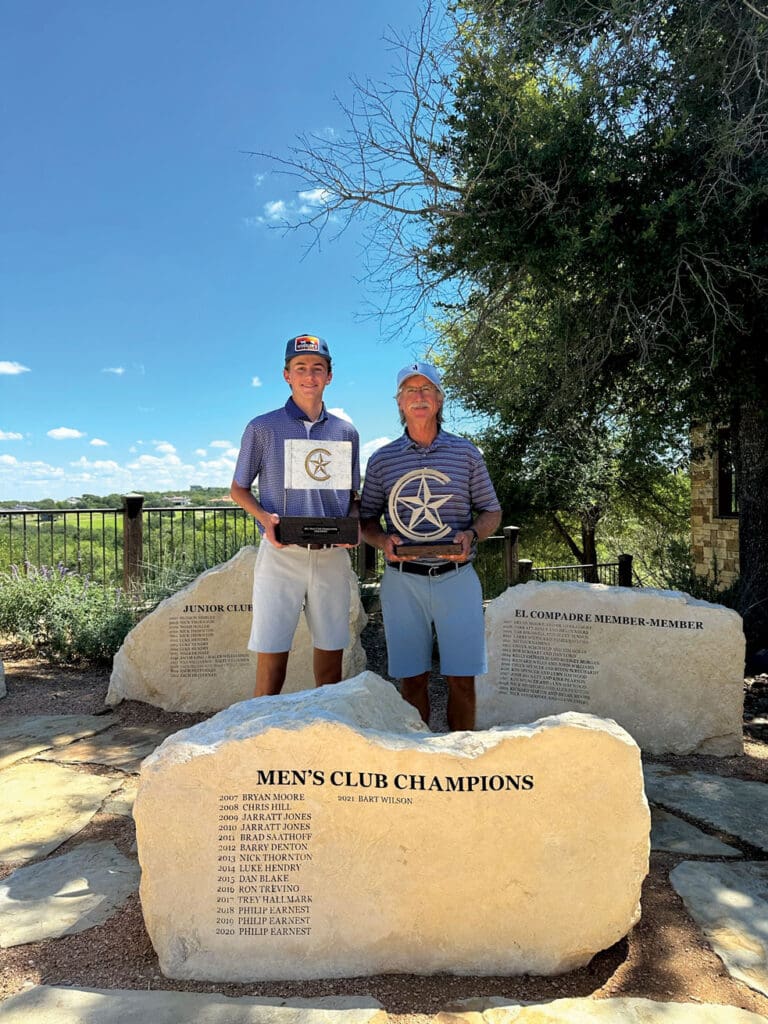 In the net competition, Will Hill (no relation to Price) threw down a commanding performance firing rounds of 69-74 to take the net title. He finished 5-shots ahead of Bryan Werner who fired rounds of 75-73. Brad Larsen and Jeff Smith tied at 6-over par and Brad won the scorecard playoff to take 4th place with Jeff finishing in 5th. Roy Sachs shot rounds of 77-75 to finish in solo 6th at 8-over par.
Corey Roberson is the Director of Golf at The Clubs of Cordillera Ranch. He can be reached at croberson@cordilleraranch.com and 830.336.4653.