With millions of twinkling lights, our lovely Texas Hill Country and nearby San Antonio glows brilliantly during the holiday season. Holiday extravaganzas with spectacular lighting displays, entertainment and more than a month of events fitting for all ages draw visitors from around the world. Begin in our very own Boerne and venture out to experience dazzling holiday lights and meaningful family activities.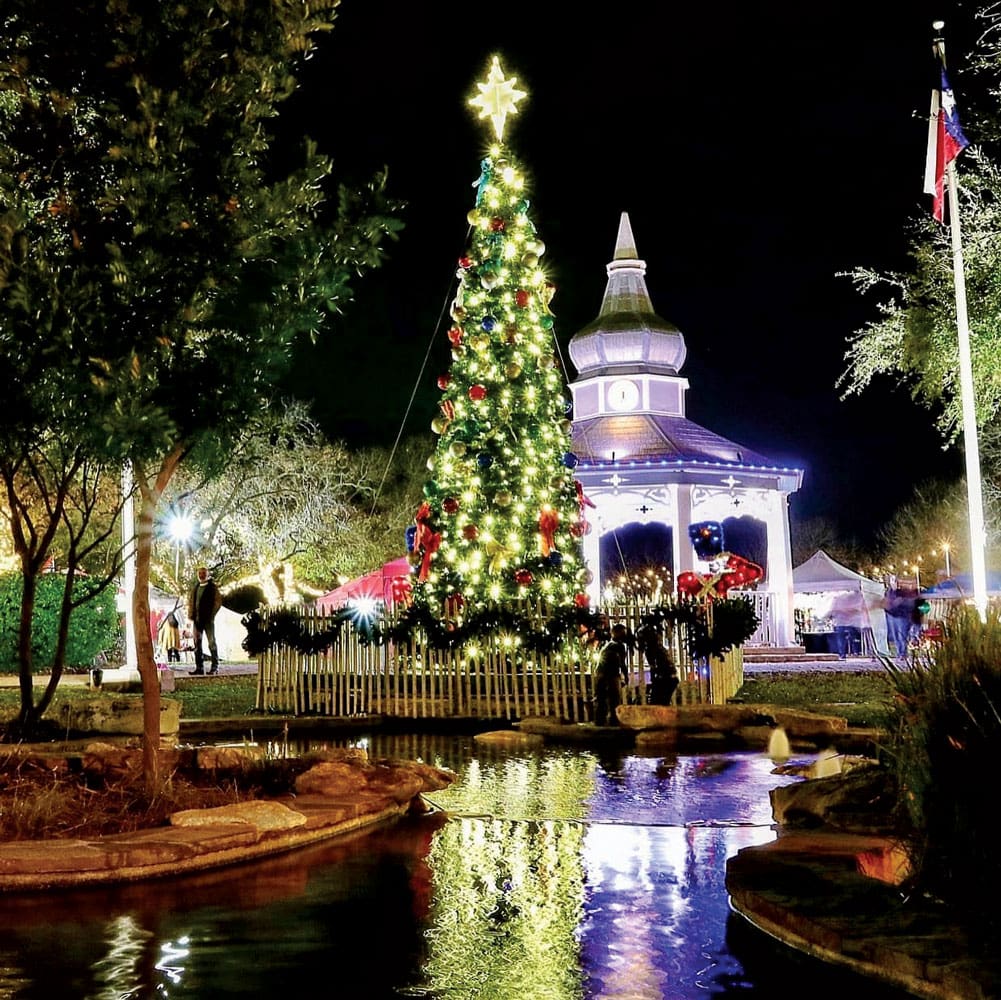 Holidays in Boerne
HolidaysInBoerne.com
Boerne's Hill Country Mile is the setting for four weekends of holiday celebrations beginning with Dickens on Main, held each Thanksgiving weekend, November 24-25 this year. Main Street is transformed into a vintage wonderland with beautiful holiday lights, four "villages," live performances, kids' activities, food and craft vendors and, of course, snow! Shops and restaurants stay open late for this special event, from 4:00 to 9:00pm each night.
The following weekend is themed Weinachts in Boerne: A Magical Family Tradition, December 1-2. On Friday and Saturday, participate in the Stocking Stroll, a ticketed event that takes you browsing through Boerne's lovely shops from 10:00am to 5:00pm. On Saturday, Boerne hosts the annual Weihnachts Parade, where shops will once again stay open late as more than 100 lighted floats make their way down beautiful Main Street from 6:00 to 8:00pm.
A Toast to Olde Town Weekend, December 8-10, highlights all things local with shopping, dining, wassail tasting, caroling, live music and special pop-up markets. Friday night is Movie Night in Main Plaza at 7:45pm. On Saturday, the celebration continues with the addition of Santa visits and the annual Christmas Market in Main Plaza that runs through Sunday, from 10:00am to 4:00pm.
Bring the kids for a weekend full of Christmas fun at Kinder Fest, December 15-17. On this child-friendly weekend, everyone is encouraged to show off their ugly Christmas sweaters, and activities include cookie crawls, visits with Santa, scavenger hunts and a Cowboy Christmas Market in Main Plaza on Saturday and Sunday from 10:00am to 4:00pm.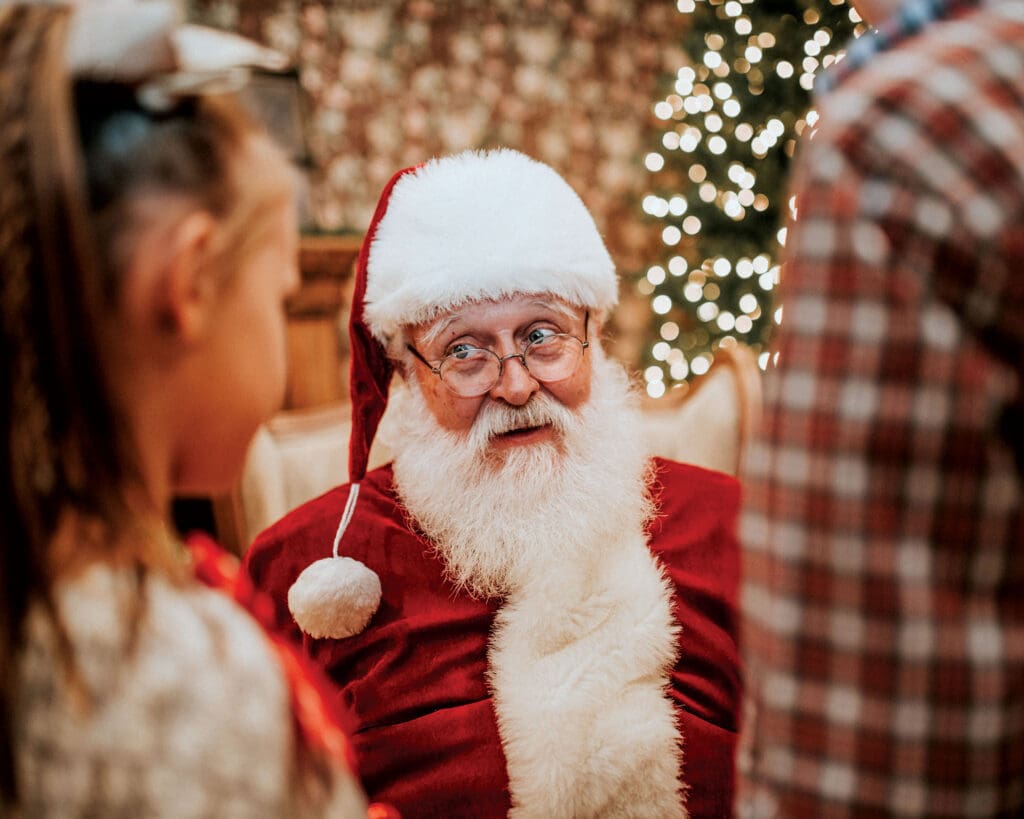 Boerne's Parade of Lights
Ci.Boerne.Tx.US/568/Parade-of-Lights
Boerne businesses and residents really get in the holiday spirit. Lucky for us! Visit their website for a map, and spend a fun evening driving around town and marveling at the elaborate lighting displays. Lights come on December 1-January 1.
Old West Christmas Light Fest
ChristmasLightFest.com
At Enchanted Springs Ranch in 
Boerne, the Old West town gets bedazzled with walkthrough light tunnels, a children's maze, live music, food trucks, s'mores making and all kinds of fun family activities. Open Fridays, Saturdays and Sundays from 5:00 to 10:00 beginning Thanksgiving weekend through December 23, and daily the week before Christmas.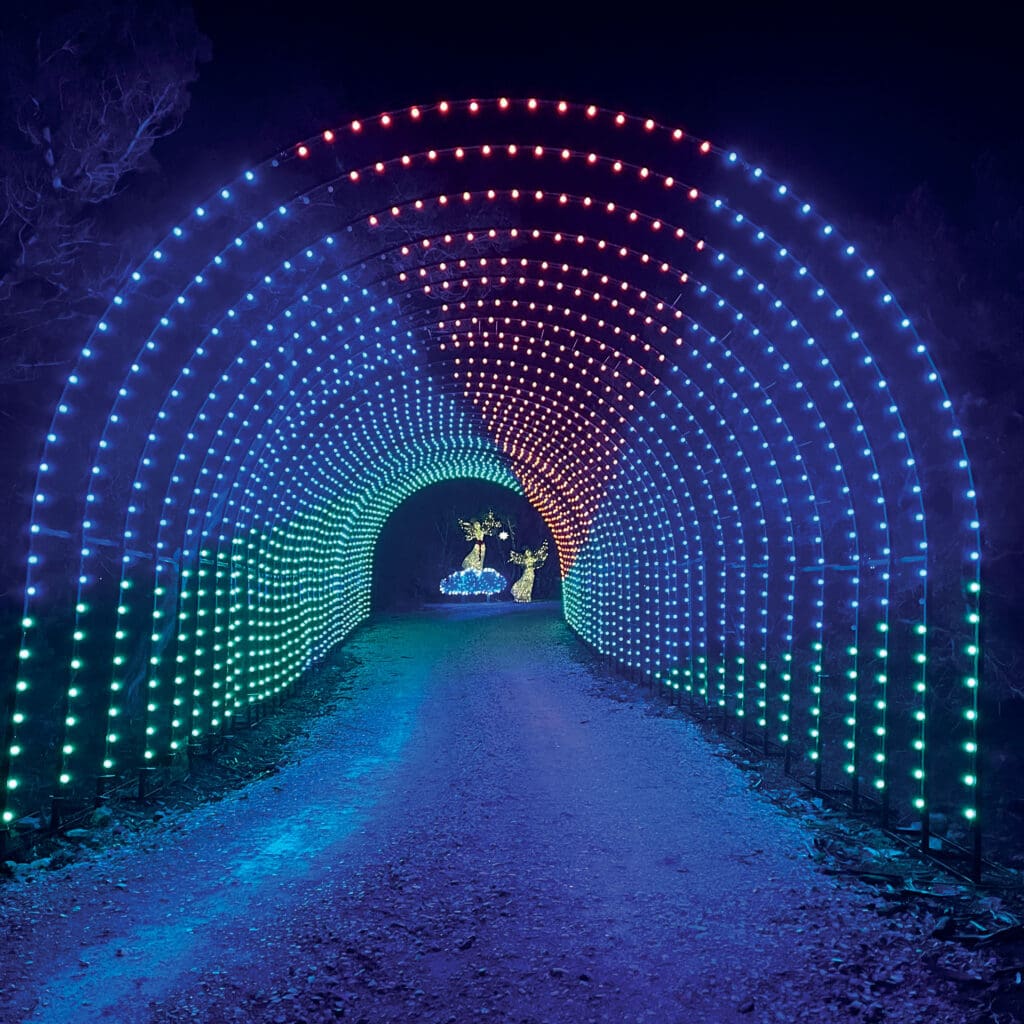 Christmas Lights at the Crumbling Castle
CrumblingCastleLights.com
Just north of Boerne, more than 30 acres of drive-thru holiday lights include lighted sculptures, holiday scenes, a light tunnel and thousands of twinkling lights wrapped around trees. Bring your hot chocolate, cookies and cozy blankets for this one. It's a feel-good holiday experience without ever leaving your car. Open daily, November 17-January 1 from 6:00 to 10:00pm.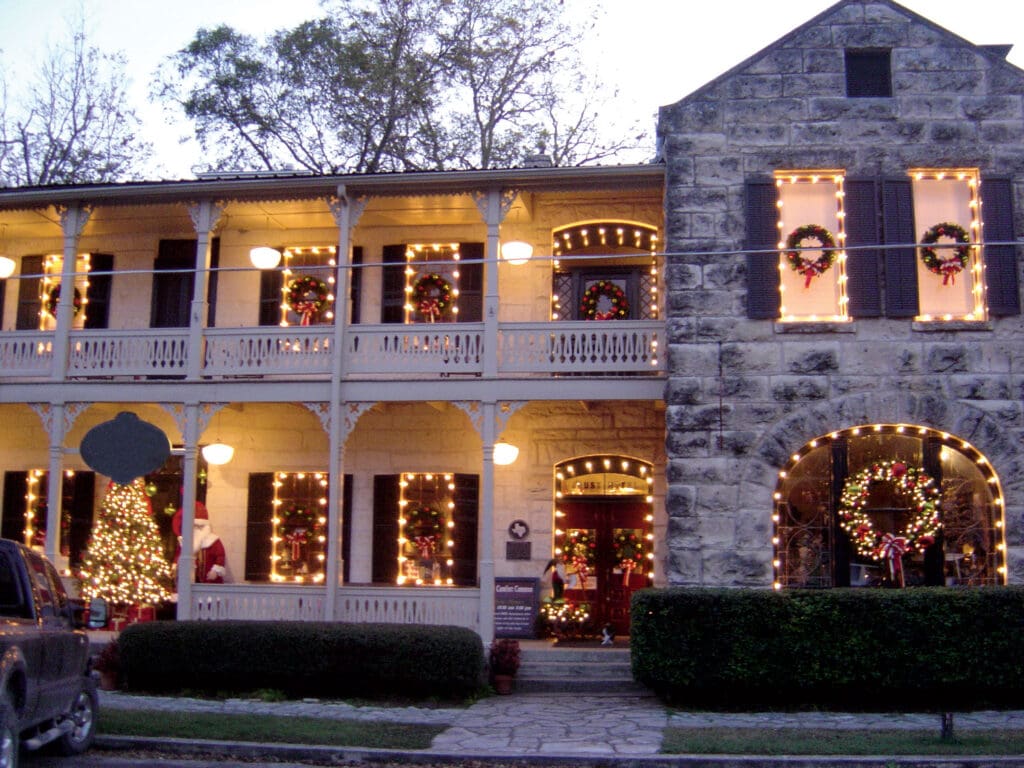 Christmas in Comfort
ComfortChamber.com
It's a day full of shopping, eating and holiday merriment with more than 125 vendor booths and activities in addition to Comfort's charming shops and restaurants. Then stay for the parade on High Street. November 25, 10:00am to 9:00pm; parade starts at 7:00pm.
Fredericksburg's Christmas Night of Lights
VisitFredericksburgTx.com
German traditions abound during Weihnachtszeit, or Christmas season, in Fredericksburg with a nightly lighting of the town's Christmas Tree and 26-foot-tall German Christmas Pyramid beginning November 21 through January 7 at 6:00pm (except December 1 & 31). The Light the Night Christmas Parade down Main Street takes place on December 1 at 6:30pm, and there are more than a dozen other holiday events throughout December.
Lights Spectacular in Johnson City
LightsSpectacular.com
The Blanco Courthouse alone has 100,000 lights. Add that to the millions of lights of local homes, businesses, churches and the Pedernales Electric Co-op's lighted forest, and you'll understand why NASA has reported seeing this from space! Start the day exploring galleries, wineries, distilleries and great restaurants, then grab a walking tour map from their website and enjoy this free nighttime lighting event. The lights come on nightly at 7:00pm beginning November 24.
The World-Famous Holiday Lights on the River Walk  
TheSanAntonioRiverWalk.com
More than 100,000 twinkling lights drape from the cypress trees that line the River Walk in downtown San Antonio. New this year, spectacular lighting was added to 50 cypresses, underwater lights shine upwards and illuminate several footbridges, and the island near the Convention Center blooms with 5 to 6-foot lighted flowers, butterflies and more. More light installations can be found in the Pearl District. Lights turn on November 24-January 7 from 5:30pm to 8:30am, nightly.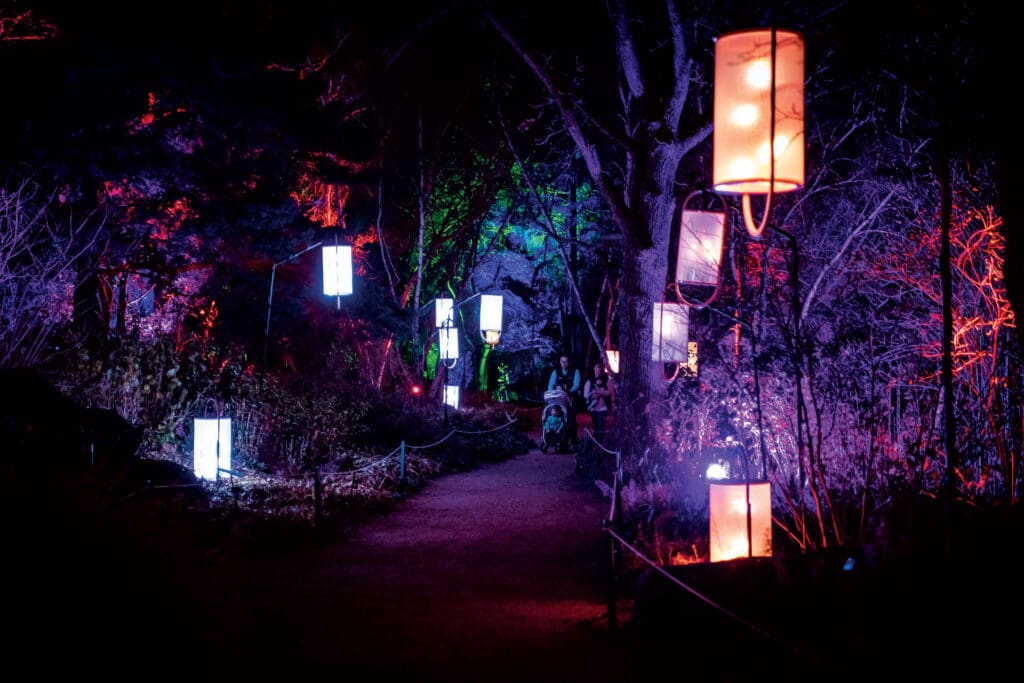 Lightscape at San Antonio Botanical Gardens
SABOT.org
Extravagant artist-designed light installations line the Garden's lake — think fields of lighted bluebonnets, hundreds of brightly lit red poppy flowers suspended from the tree canopy, a tunnel of 13-foot LED hearts, flickering lanterns and more. Open November 17-January 1, with timed tickets beginning at 5:15pm.
San Antonio Zoo Lights
SAZoo.org
Larger-than-life lighted displays span miles of twinkling wildlife trails. Sleigh through the 124-foot light tunnel, explore an outdoor museum of illuminated animal portraits, ride a camel and hang with Santa. This event is included with admission, November 19-January 1, sundown to closing.