Megan Soltis, Communications and Family Events Manager, and Jenn Guidt, Equestrian Center Manager
With school starting up again and the weather cooling down (we hope!), fall is the perfect time to partake in an abundance of indoor and outdoor events here at The Clubs. This year, we are bringing back some favorite events while also adding a few new ones, so every member of the family can mark their calendars for an awesome autumn!
Mix & Mingle
Thursday, September 7
 6:30 to 9:00pm
Do you know how vodka is often seen as a neutral and flavorless spirit? Well, gin is the complete opposite! It's packed with all sorts of botanicals and herbs that give it a unique and sometimes eccentric taste. 
And here's the cherry on top:
Guests will be dressing up in ridiculous outfits inspired by the roaring '20s, complete with feather boas, top hats and monocles. We'll be the funniest, most gin-soaked gang this side of the Cordillera!
 This is going to be a night filled with hilarity, shenanigans and maybe a little too much laughter-induced snorting. Can't wait to see you there, our new gin-loving comrades!
Grape Stomp
Saturday, September 16
6:00 to 9:00pm
Join us for an incredible night full of great music, fantastic wines and a delicious dinner all poolside. Oh, and we can't forget GRAPE STOMPING! Sign up as a team or come on by to cheer on your friends as we watch people dance around in a barrel of grapes to see who will be able to collect the most juice. The winner will take home the 2023 inaugural Grape Stomp Championship trophy. This is a new event you won't want to miss!
Master Sommelier Wine Dinner  
Thursday, September 21
6:30 to 9:30pm
The Clubs of Cordillera Ranch welcomes back Nick Hetzel, Master Sommelier, for an elite Napa Wine Experience. Our brilliant culinary team, led by Executive Chef Isaac Cantu, will pair an exceptional menu with these exquisite wines.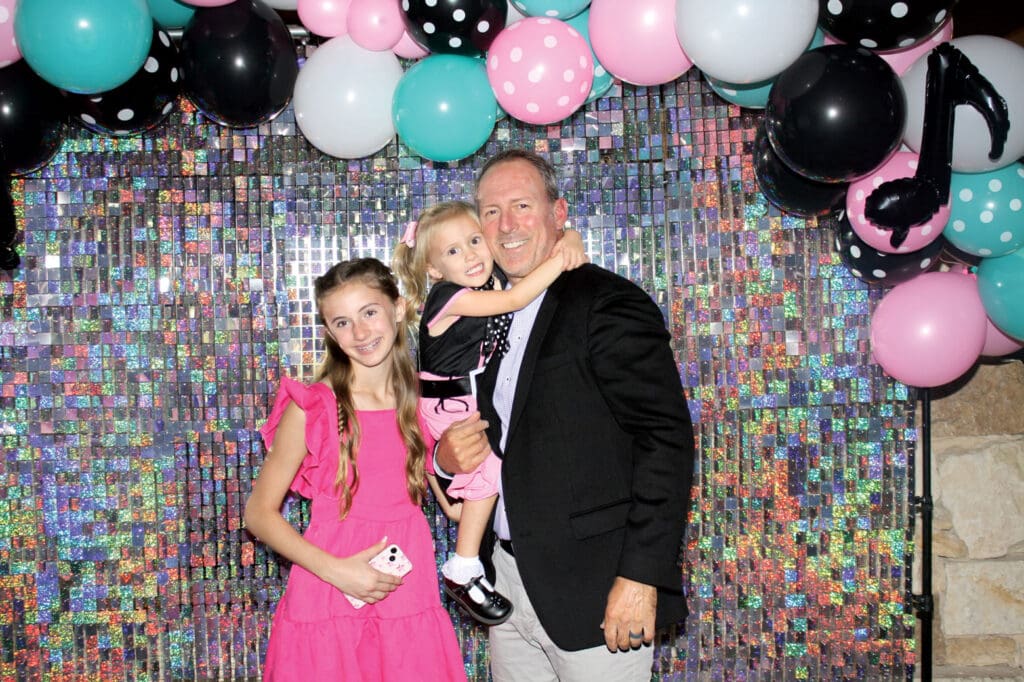 Daddy-Daughter Dance  
Saturday, September 30 
5:30 to 8:30pm
Calling All Fathers & Grandfathers! Bring your daughter or granddaughter and join us for a ball "under the sea" with dinner, a live mermaid, dancing jellyfish, entertainment and more!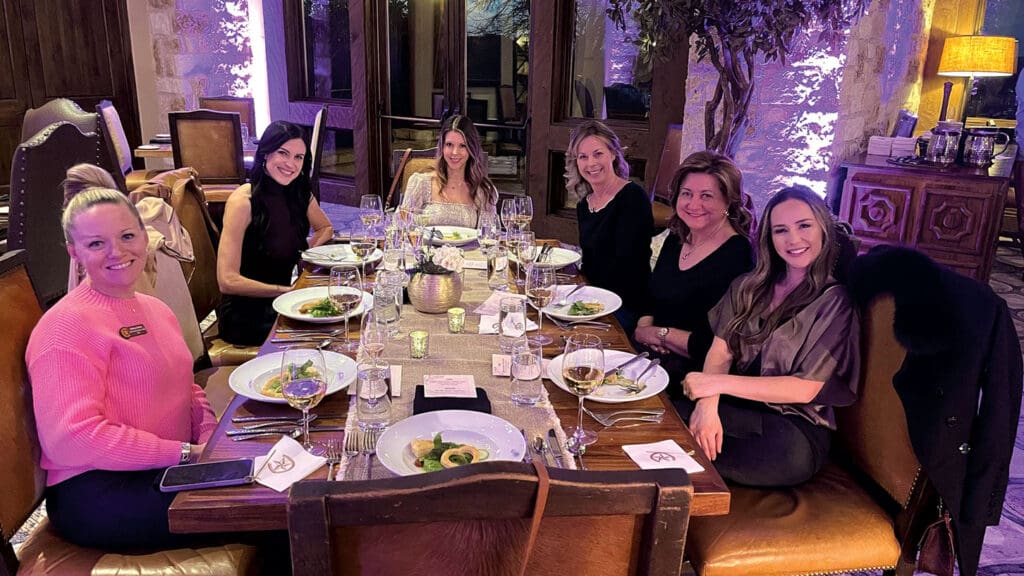 W.O.W. Women of  Wine
"PINK OUT" for Breast Cancer Awareness
Thursday, October 5 
6:30 to 9:30pm
We are going to put a little twist on this W.O.W. event and add SHOPPING! Come early and shop the beautiful jewelry collection from Jill Reno and Custom Purses from Strom Rinzen. After you're done shopping, we will enjoy cooking demonstrations and dining from our incredible Executive Chef, Isaac Cantu, and his team. Come dressed in PINK!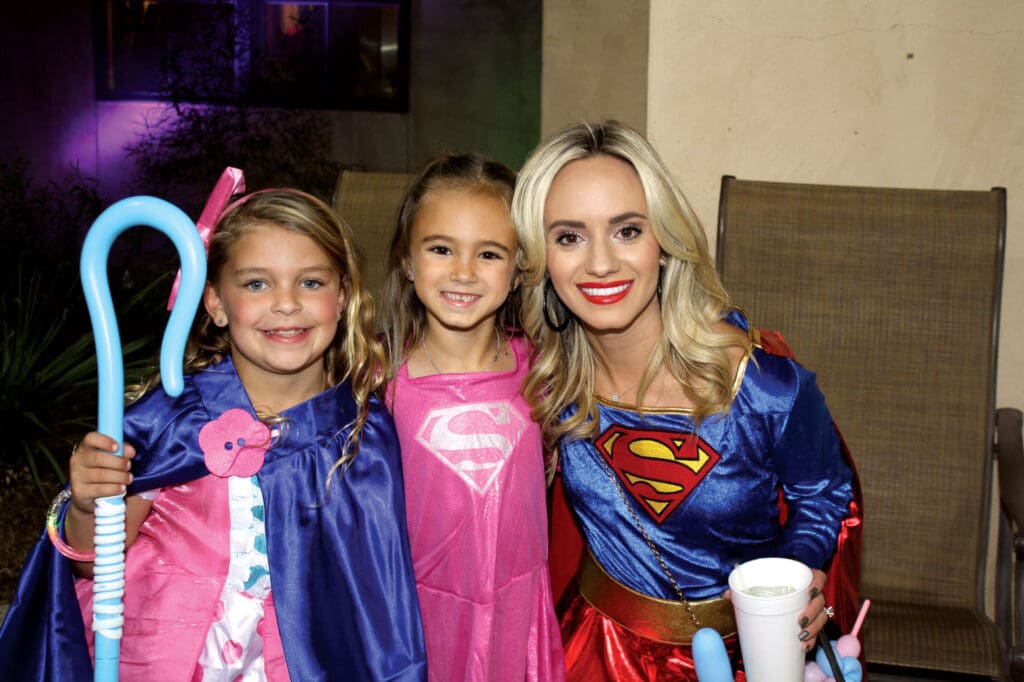 Halloween Boo Festival
Saturday, October 21
6:30pm – 8:30pm
Wear your costumes, bring your candy buckets or bags, and join us for the best Halloween Party in town! Don't miss this "spook-tacular" night filled with hay rides, inflatable bounce houses, axe throwing, a rock wall, laser tag battle field, duel bungee joust, balloon artist, NEW games and more!
Megan Soltis is the Communications and Family Events Manager at The Clubs of Cordillera Ranch. She can be reached at msoltis@cordilleraranch.com and 830.336.9172.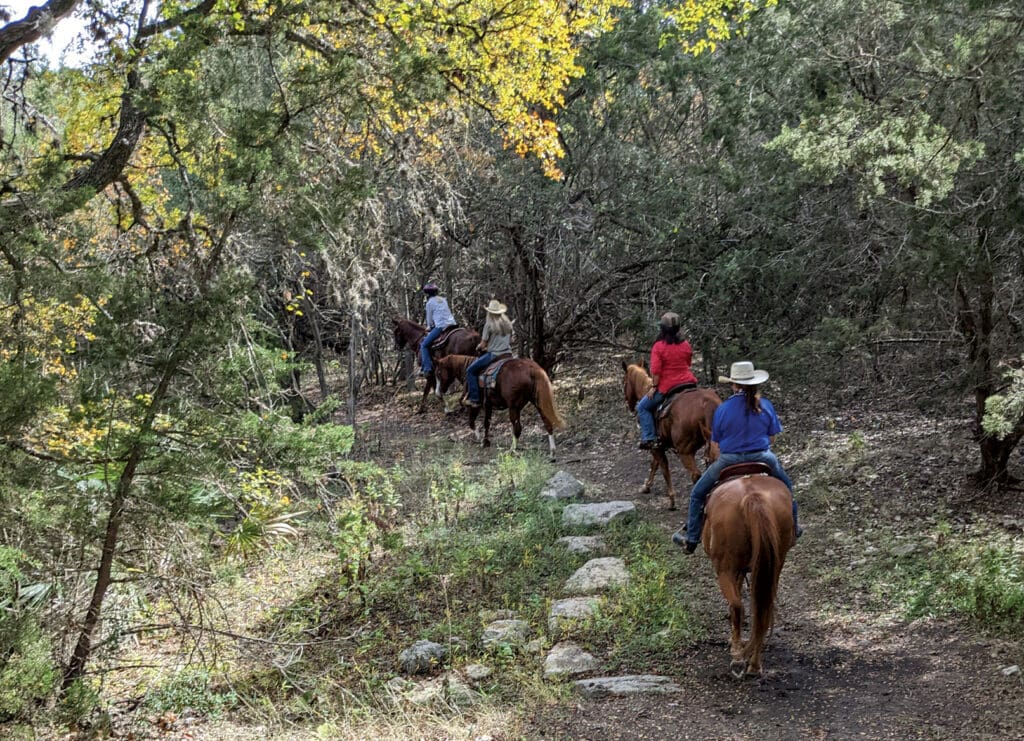 Trail Ride Picnic Brunch
Friday, September 15
9:00am to 12:00pm
This adults-only event includes a delicious picnic brunch and a trail ride. There will be Club horses available for riders.
Tres Molinos Hill Country Ranch and Resort
Tuesday-Thursday, September 26-28
We had so much fun the first time, we are doing it again! This 3-day trip to Harper, Texas includes accommodations, wonderful food, a sorting clinic and trail rides throughout the beautiful property. Bring your own horse, or horses will be available for lease whether it's for trails or sorting.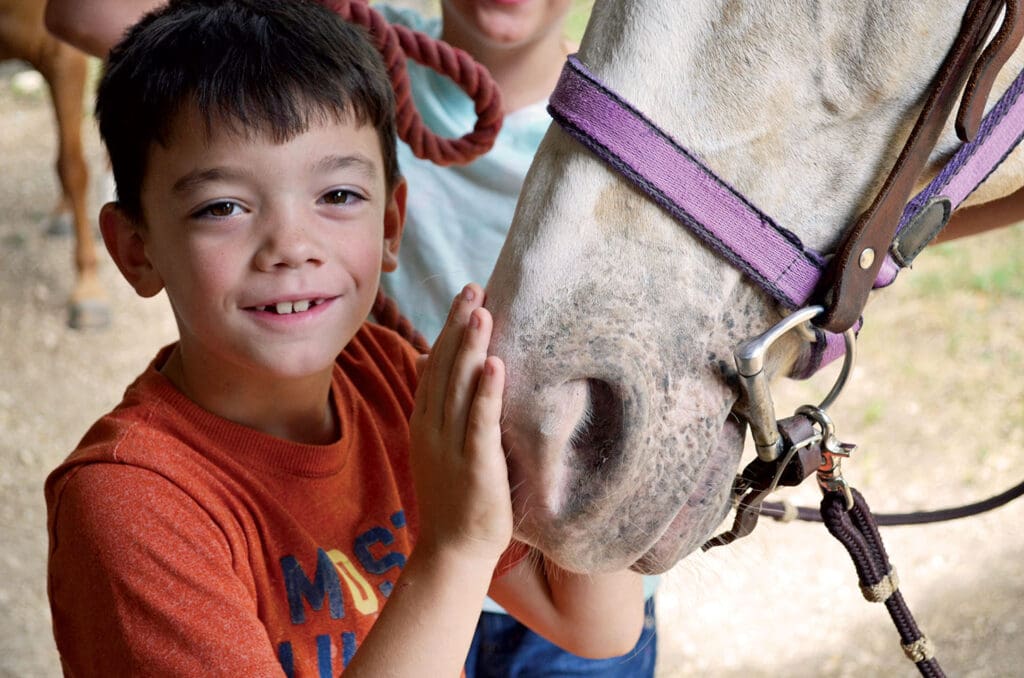 After-School Program
Tuesdays and Thursday 
4:00 to 7:00pm
Beginning September 5, 2023, the Equestrian Center will offer after-school programs on Tuesday and Thursdays for kids in grades 4th and higher. Whether kids need help with homework, dinner or a snack, or want to spend the time horseback riding, this is great opportunity to get that homework out of the way and have fun with friends. Kids do not have to stay for the whole time – you can drop-off and pick-up any time between 4:00 and 7:00pm.
Jenn Guidt is the Equestrian Center Manager at The Clubs of Cordillera Ranch. She can be reached at jguidt@cordilleraranch.com and 803.840.0875.