Music, dance and family fun will continue to take center stage during Boerne Performing Arts' 2023 season, with performances from around the world that will not only take audiences on a globe-trotting exploration of sights, sounds and experiences but will also help to educate, influence and inspire the next generation of performers.
After a jam-packed calendar of performances celebrating its 10th anniversary, Boerne Performing Arts (BPA) will present a Special Event on December 15, 2022 with the Canadian Brass, the world-renowned quintet known as much for their quirky sense of humor and signature dark suits with white running shoes as for their toe-tapping arrangements of holiday favorites. 
Some of the highlights from the upcoming 2023 season include a concert with The Four Phantoms in January that will feature a special evening celebrating the iconic music of Broadway as sung by four former Phantoms from the Tony Award-winning musical "The Phantom of the Opera." Upcoming shows later in the new season will showcase performances by the Royal National Dance Company "Fire of Georgia," as well as the Peking Acrobats featuring the Shanghai Circus. 
Proceeds from ticket sales, donations and corporate sponsorships help BPA to continue its mission of bringing the performing arts to the Hill Country by presenting concerts from internationally acclaimed artists to improve the quality of life in our community and those that surround us as well as enrich the organization's FOR KIDS Concerts (student outreach program) that selects elementary students from various grade levels to attend concerts at the Boerne Champion Auditorium.  
"The grade level is selected according to which concert would relate best to those students," said Cathie Meadows, BPA artistic director. "For instance, the 5th grade classes would benefit most by attending the Canadian Brass concert. This is most appropriate for them, as they will be selecting electives soon for middle school. They will see the possibilities of learning a band instrument. Many will be inspired to play in the band during middle school. For the Peking Acrobats, we have selected the 3rd grade…because they are the youngest grade level attending this year and the acrobats will definitely hold their attention."
To date, more than 32,000 students have benefited from the FOR KIDS Concerts. BPA also offers Master Classes for middle school and high school students taught by the visiting performers. Three Master Classes will be offered during the 2022-2023 season including the Canadian Brass for brass students, The Four Phantoms for choir students, and "Fire of Georgia" for dance students.  
The Master Classes are scheduled in collaboration with the Boerne Independent School District fine arts director and the school district's fine arts teachers. Students also will have the opportunity to get in on the act by performing prelude and interlude music at each evening concert and displaying artwork in the lobby.  
"I was a band kid in a small rural town in Kansas, and the exposure to music and performing arts at a young age has brought me joy my entire life," said Shari Elia.
Shari, who moved with her husband, Pietro, to Cordillera Ranch 18 months ago and joined BPA's board of directors 
this past spring, was looking for avenues to enjoy fine arts, as well as engage with the community. "I love watching our Boerne ISD kids light up when they experience our unique, eclectic acts from around the world," Shari said. "We strive to bring great international entertainment to our Hill Country patrons and inspire our next generation of musicians and performing artists."
In addition to revenue generated from ticket sales, donations from corporate sponsors like Cordillera Ranch, which in past seasons has hosted private meet and greets between visiting artists and BPA patrons, is key in helping BPA continue to carry out its mission. 
"Cordillera Ranch has been involved as a sponsor of Boerne Performing Arts since the beginning of our organization," said Cathie, a former Cordillera resident who is a founding member and former vice president of BPA. "Their support and the support of our other sponsors, is the reason we are able to continue offering world-class entertainment in Boerne." 
"We recently found out that BPA is eligible for a material grant from the Kronkosky Foundation, provided we can raise matching funds from new subscribers and donors. It's a unique opportunity for new patrons to double their impact for our kids," said Shari, adding that this would apply to corporate sponsorships and all new donations. 
BPA is a 100% volunteer-driven 501(c)3 non-profit that in 2014 was awarded the Non-Profit of the Year by the Greater Boerne Chamber of Commerce. For more information on BPA's 2022-2023 season, ticket purchases and how to become a patron, visit www.boerneperformingarts.com, call 830.331.9079 or email info@boerneperformingarts.com. For corporate sponsorships, contact Paula White at paulawhite107@gmail.com.
Canadian Brass
December 15, 2022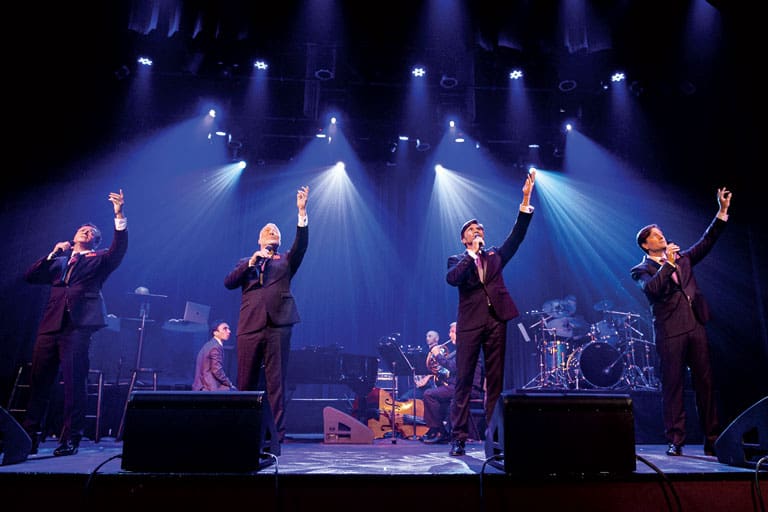 The Four Phantoms in Concert
January 26, 2023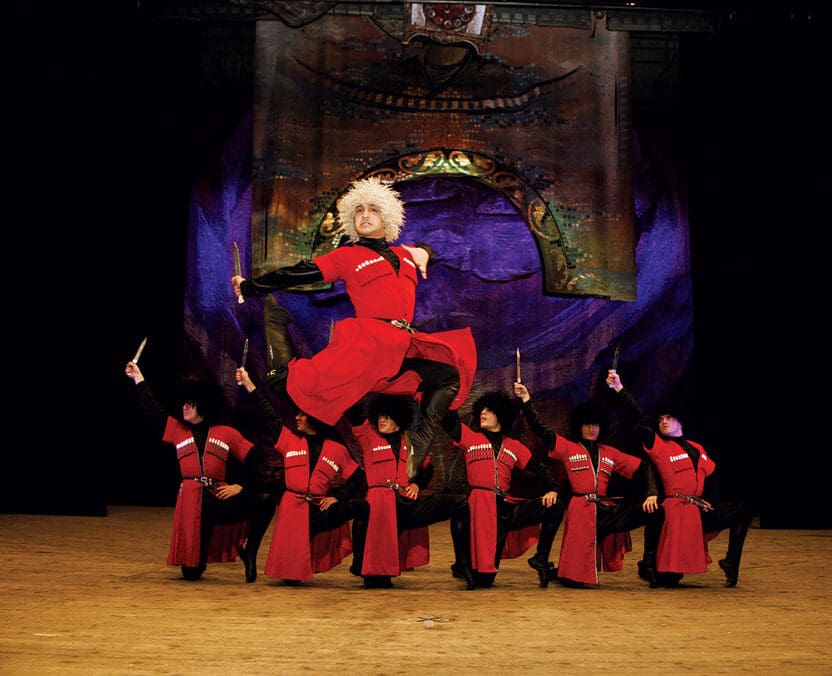 The Royal National Dance Company "Fire of Georgia"
February 24, 2023
The Peking Acrobats
March 24,, 2023