"Success looks different for different children. Our job is to make sure our kids have so many opportunities to be successful and try to find the niche that's good for them," stated Boerne Independent School District Superintendent Dr. Thomas Price.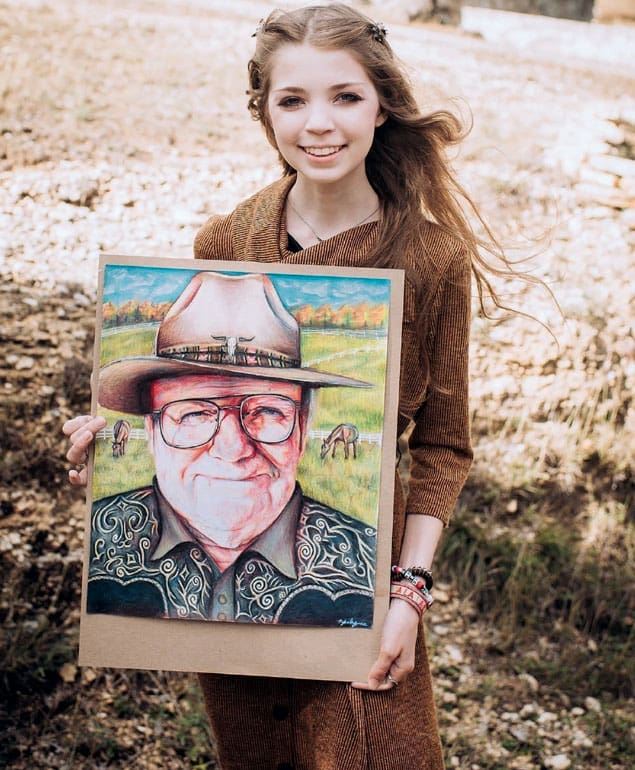 It is this sentiment that supports BISD's Whole Child approach, a discipline that provides a safe, engaging and challenging learning environment that prepares students for success in college or employment. In addition to an academic curriculum, the model provides cross-curricular opportunities to support students' interests, goals and learning profiles. And this might depend on which school a student attends.
One ongoing battle in Austin is school choice. "We believed in school choice a long time ago," said Dr. Price, adding, "Each middle school and high school has a different culture and we need to let kids find their place." With certain programs at each high school that the district can't afford to duplicate, BISD gives kids the opportunity to choose the school they want to attend with programs that align with their interests. A typical school feeder pattern does not support this. For instance, Culinary Arts is offered at Boerne High School while JROTC is at Champion. "By the schools being so close together, this allows us to transport kids back and forth for different programs. But if a student wants to be a full-time JROTC, why not go to Champion and be fully immersed? For Culinary Arts, there are so many things you can do with the program in addition to the class, so students can choose to go there and be part of the culture," explained Dr. Price.
Another example is the new P-Tech program at Champion — short for Pathways in Technology. This early college cyber security program provides students, grade 9 through 12, the opportunity to complete a course of study that combines high school and post-secondary courses enabling them to earn a high school diploma, along with an associate degree. M-Tech, a medical field-based early college program, was recently approved for the new addition at Boerne High School. Incidentally, in its first year, P-Tech students won the San Antonio Cyber Patriot Best Rural High School Team award.
For extracurriculars, sports might be the first to come to mind, and the accomplishments at both high schools are evident across all competitions (Cordillera Ranch Living January-February 2023 issue, "Boerne ISD High School Sports are Fired Up!"). But academic and arts-based pursuits allow students to explore and expand their interests. Multiple disciplines of study are available at the high school level in Visual Arts, Band, Choral Music, Dance, Orchestra, Theatre Arts, JROTC, IT and Stem-related courses in addition to sports, and students across the district are being recognized for their talents as noted in the following examples. 
Academically, six BISD students have been selected to receive awards from Boerne's VFW Post 688: three students won awards in the Patriot's Pen Essay Contest, while three earned accolades in the Voice of Democracy Audio Essay Contest; five BISD students won first place in their respective categories at the 2023 Texas State German Contest, with 32 students throughout the district placing in the Top 10. In addition, Boerne placed fourth in Sweepstakes for the small program division; three Champion seniors swept the competition at the 2023 Region 20 Citizen Bee, and one just won 1st place at  the state competition; and two Champion students from the new Incubator.edu program (Cordillera Ranch Living July-August 2021 issue, "Entrepreneurial Spirit") were named winners of the Fall 2022 Stock Market Game™ competition in Texas. Recently, a new E-Sports tournament for middle schoolers was hosted by the district. "These are kids who aren't being touched by other extracurriculars and it's bringing together kids who usually don't associate with each other," said Dr. Price, stressing that while people might not consider gaming a career, it might spark an interest in children for coding.
Area and state highlights in Fine Arts extracurriculars include honors for programs and individual student achievements. In Theatre, 10 Boerne students were named National Qualifiers at the 2022 Texas Thespian Festival; Boerne's One Act Play won Bi-District; Champion Junior Caroline Cabral won the 2023 UIL Class 5A State Championship at the Young Filmmakers Festival; and three Champion student films qualified for the finals in the 2023 UIL Young Filmmakers Festival.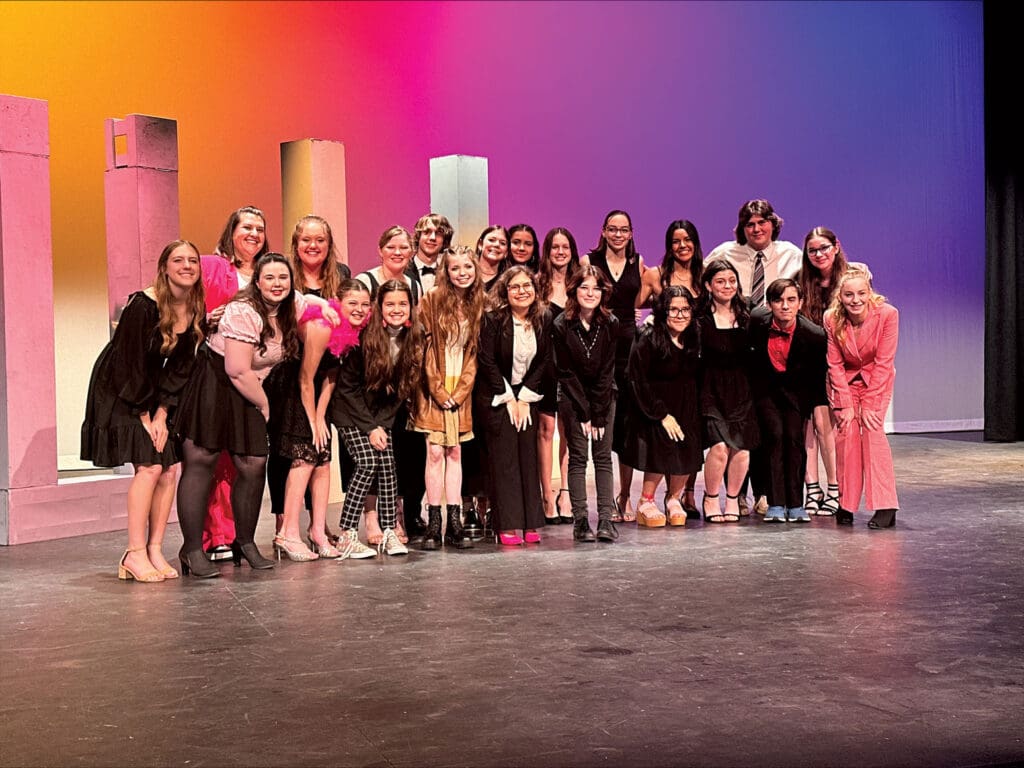 In Art, eight BISD students advanced to the Visual Arts Scholastic State Event, and Boerne and Champion each had four students qualify for the state event to be held on April 29; and a Boerne Sophomore was awarded a Gold Key in the Scholastic Art and Writing Awards from the Alliance for Young Artists and Writers.
In Choir, the Boerne Treble Choir won UIL Sweepstakes; and Choral received a Sweepstakes in Sight Reading.
In Orchestra, Boerne won superior ratings in UIL Concert and Sight Reading; and nine Champion students participated in the Region 29 Orchestra and one in the All-State Orchestra.
In Band, Boerne Symphonic Band won Area Finalist in Outstand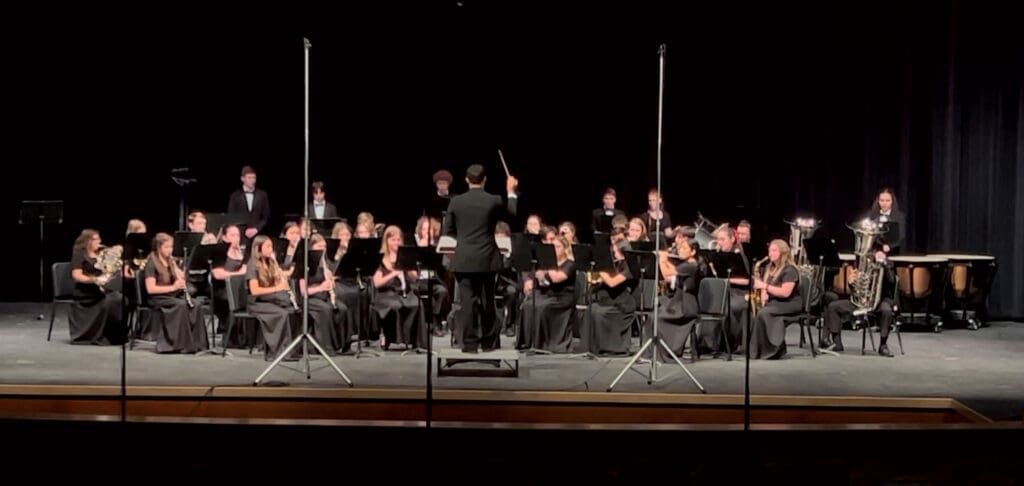 ing Performance Series; Boerne Wind Ensemble placed 2nd in Area in Outstanding Performance Series, 13th in State in Outstanding Performance Series and qualified for state preliminaries in the UIL Honor Band contest, and more than 30 students qualified for Area while six qualified for State; Boerne Marching Band was an Area Qualifier and placed 10th at Area Finals; Boerne Winter Guard placed 3rd in State; Champion Band placed in the Top 10 at Area Marching two years in a row; Champion Saxophone Ensemble placed 15th at the 2023 UIL State Chamber Music Festival; and Champion Wind Ensemble was nationally recognized at the Western Invitational Band Clinic and invited to perform at 2023 UIL State Wind Ensemble Festival and YOSA Tobin Invitational.

In Dance, the Champion Charms Dance Team placed in several categories at the State Competition 2022 and Regional Competition 2023. State Competition 2023 is in late April.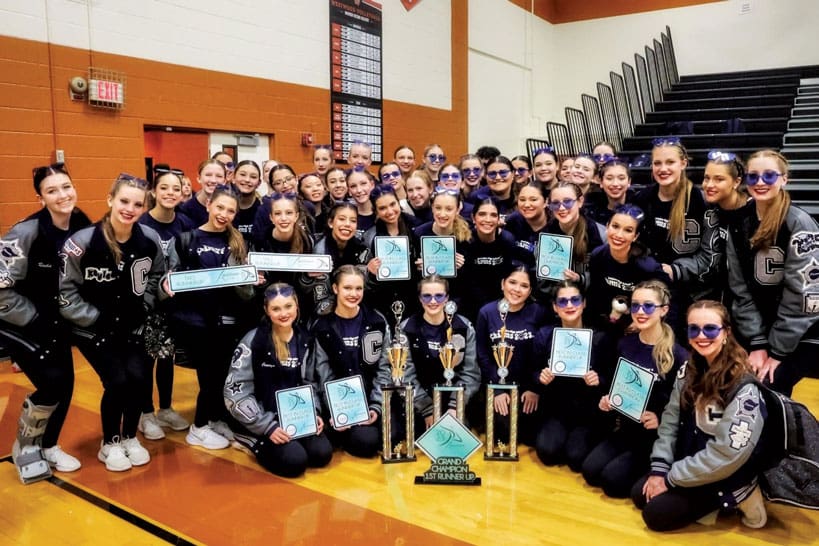 In Agriculture, Boerne Senior Carson Williams earned $124,000 at the 2023 Kendall County Junior Livestock Show in January, and was able to show his goat thanks to the stalls at the new Boerne ISD Ag Barn; and Boerne Welding Technology won its 5th Straight State Championship. Additionally, the Boerne team won several awards at the Houston Livestock Show and Rodeo.
In JROTC, the Champion Color Guard placed 1st and 2nd for Overall Armed Drill Team at the NISD Competition.
This culture of learning, and continued growth and improvement extends to the district's teaching and administrative staff as well. Boerne ISD was named a National Innovative District and part of the recognition is based on professional development in addition to instruction and organization aimed to increase student growth. Other accolades include the district's third Straight A Rating from the Texas Education Agency; the Niche Top 25 Best School ranking for seven campuses; the third-best district in the San Antonio area and second-best traditional district; the HEB Best Small School District in Texas; and a 100% graduation rate, as well as multiple awards in finance, counseling and communication.
Dr. Price attributes these accomplishments to three important factors: "The three things it takes to make a great school district are great students, great staff and great community. We have them all and they are very supportive. We need to make sure we keep giving our students opportunities, providing our teachers opportunities to grow and keep listening to our community."
For current Boerne ISD Honors, visit www.boerneisd.net.