Doug Gaidry III, DG Digital Imaging Photography
Within the exclusive Texas Hill Country community of Cordillera Ranch exists what some might consider an even more exclusive neighborhood called Di Lusso Villas, comprised of lock-and-leave properties designed and built by Pasadera Builders.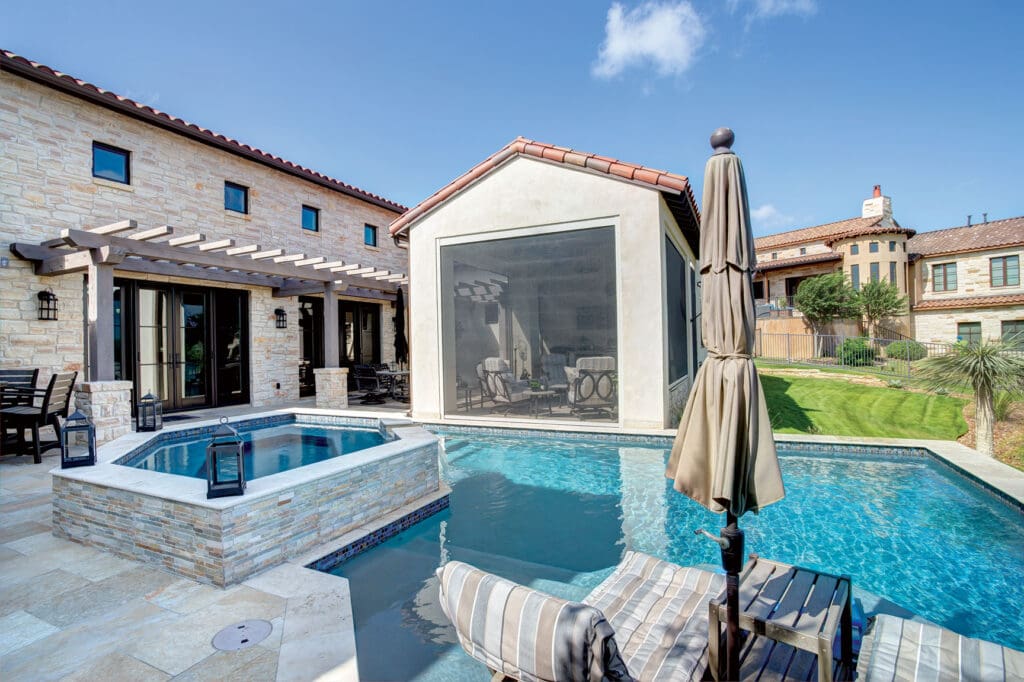 This gated community within a gated community is an ideal choice for homeowners interested in a lock-and-leave lifestyle, less acreage and less maintenance. Lock-and-leave properties provide exterior landscaping that is maintained for you automatically.
According to Pasadera Builders' Building Team Leader, Gabriel Garcia, "In our definition, we take it a step further and include a technology package with each of these homes that allows two things. First, it allows the owner to have remote access using an app on their phone and, additionally, it also keeps the neighborhood lighting consistent with the 'Dark Sky' goals." 
To elaborate, the Di Lusso Villas are essentially smart homes, customized to each homeowner's needs. Whether you have an alarm system, sauna, pool, A/C or an assortment of other amenities connected, all of it can be remotely controlled from anywhere on the planet, as long as you have Wi-Fi or a phone connection. 
As for the lighting, in order to comply with night sky regulations, all of the houses are automatically lit at the same relative level given the individual light fixture's capabilities, so there are no dark spots in the neighborhood. This feature is part of the lock-and-leave program and requires no thought on the part of the homeowner. 
"The folks here call themselves the village people," Gabriel laughed. "The homes still provide ample privacy at the front and back of the house, yet you are 30 seconds from getting that proverbial cup of sugar from your neighbor. It's a small community — everyone knows each other and keeps an eye out for each other." 
One of Di Lusso's newest additions to the community is a home Pasadera Builders refers to as The Benedira, which was completed in December of 2020. Pasadera chooses names with special meanings for every home in Di Lusso, and Benedira loosely translates from Italian to "blessing."
In this case, the owners travel significantly, so they were looking for something exquisite with beautiful views in the Hill Country but with the convenience of a lock-and-leave. 
"They also wanted the home to be a place that their immediate family, including their grandchildren, would want to come and visit, so we designed the interior so it's a fun place to be," explained Gabriel. "The game room, which has a full competition shuffleboard table, billiards table and TV, was given top priority with a grand view of the landscape and golf course through the huge palladium window."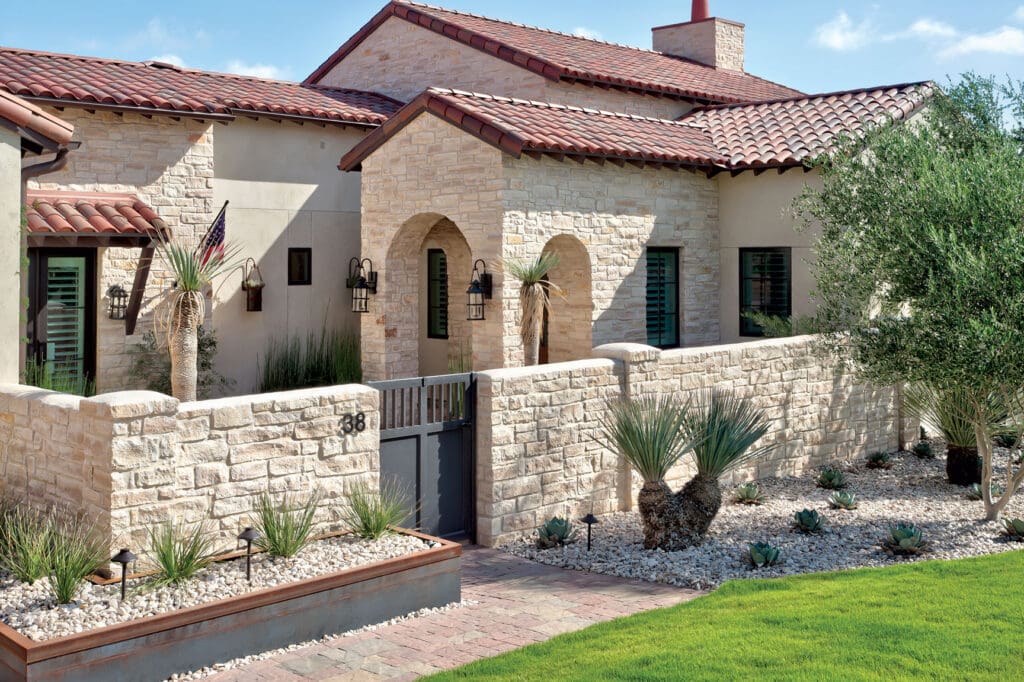 When in the design phase for The Benedira, the owners emphasized what they didn't want was a contemporary look or the currently popular gray tones. Instead, they opted for a classic three-bedroom, three-bath Southern European-style home, which is 5,837 square feet and also comes with a wine cellar, loggia, covered terrace and a pool/spa. 
"It's not Italian or Tuscan, so it could be anywhere on the Iberian Peninsula, from what you might see in Spain, Portugal or, frankly, in the eastern part of the Mediterranean. We used an integrally colored stucco with light cream tones so that it looks like it fits into any coastal village on a hillside, which is apropos since this neighborhood cuts into the hillside," said Gabriel. 
Pasadera also used aluminum clad wood interior windows with the appropriate mullions and a traditional terra cotta-toned clay tile for the roof, which is used exclusively in that part of the world, to lend it that authentic aesthetic. "So, where the rest of the market has gone to concrete, we remained true in using just clay to complete the architectural look," he added. 
As for the interior, Pasadera worked with their preferred designer, NR Interiors, to create a rich, sophisticated motif. "Here is where you're going to see unique painted details in the millwork that stand out but are not overdone. We also used a selection of colors to bring in more color instead of a monotone look. We went with nice bright whites and deep blacks, all done in combination with exquisite countertops that support the look around them," noted Gabriel. 
Additionally, they stayed away from the more common gray-toned wood floors by using a custom wood flooring finish with a warm, golden honey tone on the European white oak to give it a softer feel. 
Here, Gabriel and his astute team at Pasadera Builders did what they do best, and that's listen closely to their clients. "Our clients are keen and drive design. We guide them along listening and interpreting, making sure the design of the house is congruent with itself. At the end of construction, we like to hear our clients say, 'that's exactly what I was thinking!'" he shared proudly. 
The Pasadera Builders Portfolio reflects their commitment to accommodating each homeowner's lifestyle through a collaborative process. Pasadera's team has the ability to implement materials and technology in the most recent stages of development and provide exquisite craftsmanship whether the homeowner's preferred style is European country, contemporary and anywhere in-between.
Regardless of the style or combination of styles the clients wish for, Pasadera advises homeowners so that their new home is something they will be happy with, not only today, but 10 years down the road. The Pasadera team also endeavors to inform clients on new and upcoming trends and technology. To that end, Gabriel shared that so much is being explored in the realm of lighting. 
"There is a science to lighting and how it drapes the architecture. They've also discovered that the body reacts to different levels of light throughout the day. It's not just walking into a room and flipping on a switch. It's about using a lighting system to transform the interior architecture to an optically perfect lighting level," said Gabriel, who first got into upper end residential construction in the Houston market in '93.
Pasadera Builders launched in San Antonio in 2005 and primarily works within the Cordillera Ranch community. If you ask Gabriel what types of homes he prefers to build, he'll reiterate that he's in the business of creating a home that's uniquely yours."I relish and encourage all of our clients to chime in and participate in the design phase as much as possible. We tend to be more fluid with clients' wants and needs, which is what we love because we feel we can deliver what a client's expecting," he said.
Thankfully, there's plenty of room left for Pasadera to build your own dream home in Di Lusso Villas and become a part of such a glorious community! 
Pasadera Builders 
830.336.9131
PasaderaBuilders.com