Teams Hill and Northington meet again for a friendly face-off.
Corey Robertson, Director of Golf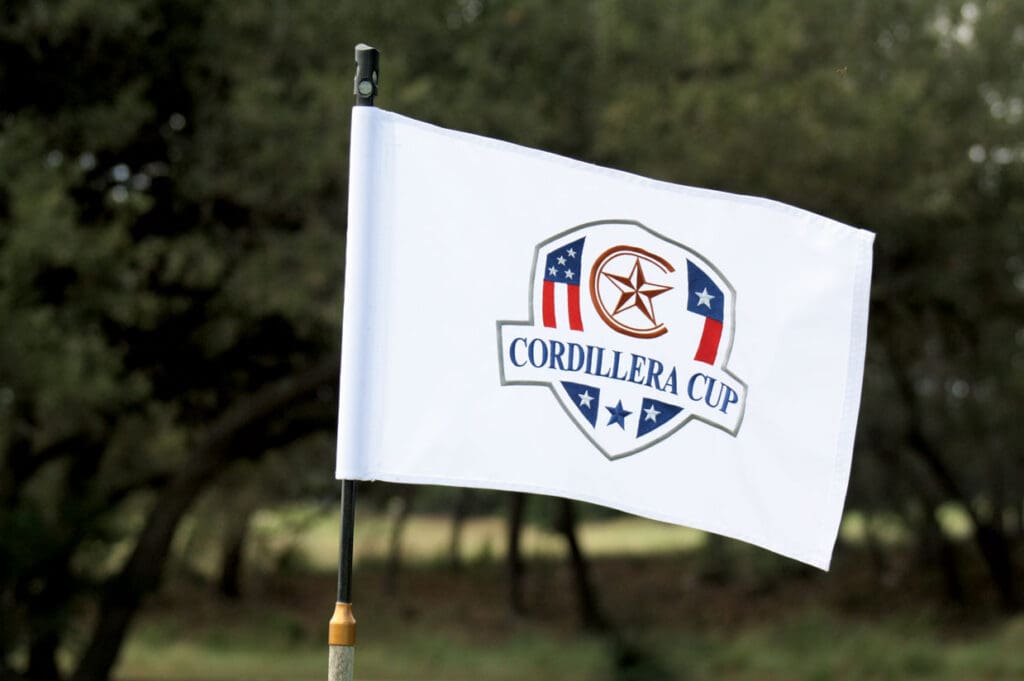 The annual Cordillera Cup was held on Saturday and Sunday, October 1 and 2. This is a Ryder Cup-style event between Team Hill and Team Northington that started in 2007. David Hill and Mac Northington have been friends since their college days at the University of Texas and as you can imagine, there's been plenty of grudge matches between the two. After college and later in their careers, they partnered together to develop Cordillera Ranch. In 2007, the Cordillera Cup was born and built on a foundation of competition and camaraderie with a little trash talking mixed-in for good measure. Team Northington was dominant in the early years of the annual tournament but as of late, Team Hill has been on a run as they've won the last two competitions and four out of the last seven, going into this year's event.
The festivities started on the Friday before with the Pairings Party. We utilized a new venue for this gathering — the shaded area between #4 and #7 greens. Players received their uniforms from Turtleson and we unleashed a few surprises. With a little help from some unnamed sources, we gathered old photos of David and Mac and CPG made the players a short kick-off video. Chef Isaac and his team prepared an awesome meal and Stu and his agronomy team set up the Tree Bar — it's safe to say, nobody left hungry or thirsty. As per tradition, the captains — David Hill and Mac Northington — gave their team a quick pep-talk and we got to see their "Punch-Out" abilities with the XE747.
In addition to the new venue, we made a few other tweaks to this event: we utilized tee times both days and moved the food onto the golf course. These changes encouraged players to stay on the course to root-on their teammates after their match was finished.
On Saturday morning, Team Hill and Team Northington played a fourball (best ball) match on the front nine and a foursomes (alternate shot) match on the back nine. Team Northington took a 2-point lead after the first session, but they split the second session. This left Team Northington with a 2-point lead heading into the singles matches on Sunday.
On Sunday, the early singles matches were pretty much split by Team Hill and Team Northington until about halfway through…this is when Team Hill hit the boosters. Team Northington would only earn 4.5 points from here leading to a certain victory for Team Hill. The 2022 tally — Hill 47.5 vs Northington 36.5 — marks the third straight win for Team Hill leaving the overall match record as five to 11. Team Hill still has a lot of ground to make up in the overall match, but as CPG said, "It's now somewhat more competitive."
Corey Roberson is the Director of Golf at The Clubs of Cordillera Ranch. He can be reached at croberson@cordilleraranch.com and 830.336.4653.