Graham House, Clubhouse and Lodging Manager
Tell us about your background and family.
I am a native of Laredo, Texas and now call San Antonio my home. I have been married to my incredibly supportive husband, Christopher Paul, for almost 14 years. We have our three K9's (Eat Mor, Luna and McKenzie), a daughter, Miranda, son-in-law, Adrian, and a GrandK9 named Mary.
  In December of 2012, I graduated from The Art Institute of San Antonio and turned something that was once a hobby into a career. For about 12 years, my passion has been for cake and sugar/chocolate. Recently I have been more involved in attending cake shows and participating in cake competitions as well as taking sugar/chocolate classes to increase my knowledge and the techniques that are so valuable in my career.
What led to the Food Network opportunity?
For 2020, I challenged myself to grow in technique and product knowledge, with so many online opportunities being offered to learn from instructors from around the globe. I spent many days and many long hours in classes and work, but I knew that knowledge and practice do make dreams come true one day. Then in March of 2021, I had the most unique opportunity come up via Facebook. I'll admit, I belong to many groups that involve cakes, cookies, chocolate and sugar, and I often post my work on social media. But, out of nowhere, Food Network sent me a private message stating that they had seen my work and asked if I would be interested in participating in an upcoming holiday show. Of course, I was in total shock! I have multiple friends and sugar buddies that have been on Food Network shows, but I have never thought that my skills would ever be at that point.
Did you jump at the chance?
The time commitment required to be a competitor was approximately 30 days, so I had to make sure that I had approval from Chef Isaac. It was nerve-wracking asking for a leave that long as our bake shop had been getting many cake orders and, of course, this would be nonpaid time off. However, I was pleasantly surprised when he approved my leave!
What was the next step?
I sent in my full application and resume along with a slew of pictures of my work. Then came multiple levels of the interview process that took about four months to complete. In between, I kept Chef informed… one step closer… one step closer. The final call came in while I was at work and I had to interrupt Chef in a meeting to triple check that I could leave in less than a week! My culinary team had no clue that I had been doing this for the past few months. I had not shared because I didn't want to get my hopes up or have to share bad results should I not have made it. Chef and I kept this just between us.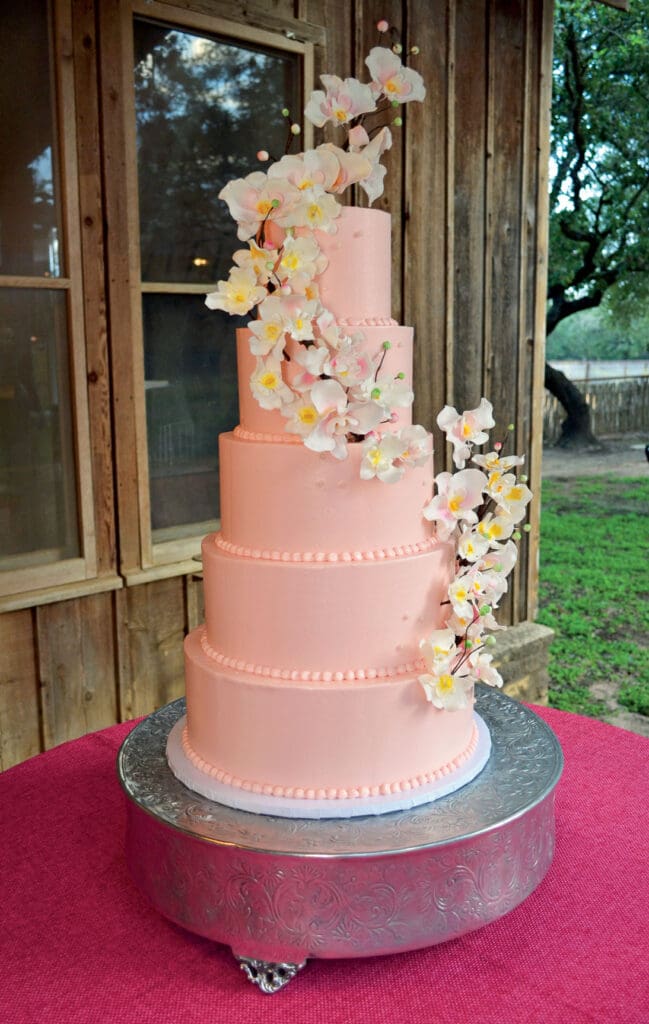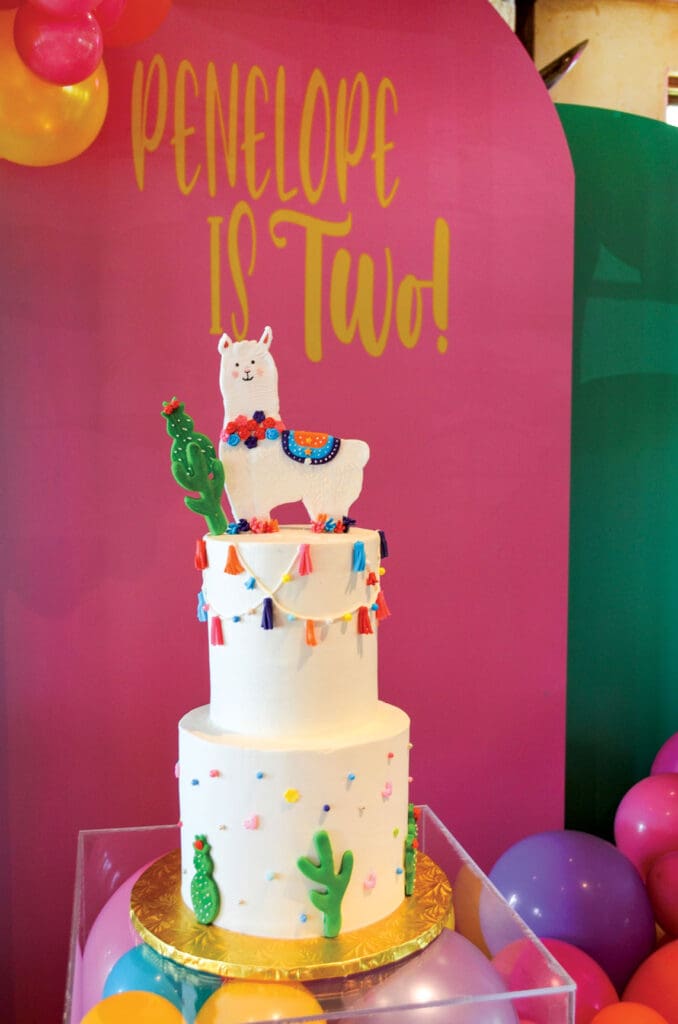 So, now it's real!
First, I had to coordinate schedules and my flight, and then there was the COVID quarantines before and after, including testing. Upon arriving to casting at the Food Network studio in Park City, Utah, I got to meet my team for the first time. It's pretty amazing that I was placed with a group of wonderful people that were total masters of their trade. We each took on the roles that fit us and were able to blend techniques and ideas.  
On that first day on the set is when reality hit me and I realized how blessed I was to have been able to make it this far. At the same time, I was star struck seeing so many artists that I follow and actually being in the same room with them… eeeek!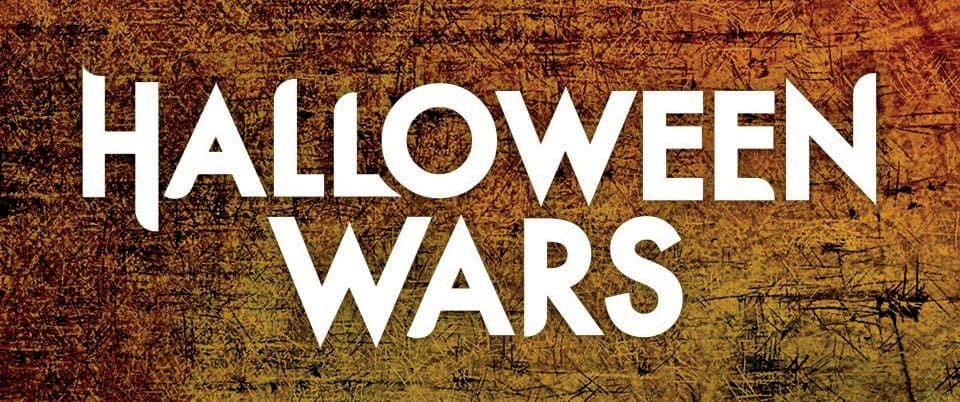 How did it feel to compete at that level?
It's really hard to think off the top of your head when you are used to planning out your cake process by using inspiration pictures/draft designs, specialty tools, cake boards, molds, sprinkles, luster dusts, etc. Just to make one special occasion 10-inch cake is a multiple-day process. But now, in a baking marathon, you fall into a work-with-what-you-have mode while working on a big challenge cake using multiple forms of cakes, rice cereal, modeling chocolate, fondant, buttercream and sugar, all within a time limit. Being part of this really did require a lot of mental and physical strength. We only had a few days to get to know each other and you have to plan as you go from challenge to challenge. That is why when we were in the waiting room, we took to laughter and catching our flaws as a lesson learned to make us better.
Everyone is looking forward to watching the competition and cheering you on! Now that it's done, how do you feel?
Overall, I can't be more grateful to my Cordillera Ranch Culinary Team, family and friends who have believed in my abilities — more than I have myself — since I started following my passion and baking with love. I never would have thought that taking a leap of faith and joining the local baking group, San Antonio Frosting Creators, would have led to so many special friendships that truly made the dream of a Food Network opportunity become a reality. It is with much gratitude and appreciation that I invite you to stay tuned to your email and/or social media for more news about this fall's Halloween Wars on Food Network.
Graham House is the Clubhouse and Lodging Manager at The Clubs of Cordillera Ranch. He can be reached at ghouse@cordilleraranch.com or 830.336.9164.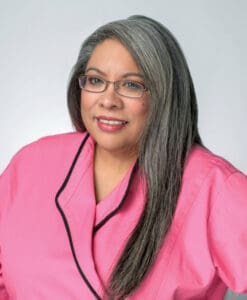 Yliana E. Cadena
Pastry Cook at The Clubs of Cordillera Ranch since 2018
Owner of YC Cakes since 2008
BYBORA CAKE STAR Ambassador

 

The Art Institute of

 

San Antonio Alumni

 

United South High School Alumni

 

Special Guest Speaker/Demo for Icing Images
Special Guest Speaker/Demo for Simi Cakes & Confections

Memberships:
San Antonio Frosting Creators Member

 

Simi Torch Team Member
USA vs UK Collaboration Member – Cake International
Multiple Cake, Pastry and Cookie Facebook Online Group Memberships

Competitions:
Frosting Creators – SAS – Wedding Cake 2018
BYBORA Sugar Paste – Royal Icing 2020/2021
Cake Masters Magazine – Rainbow Cake 2020
Italy Wedding Cake International 2020
Capital Confectioners – That Takes the Cake 2020
Food Network Halloween Wars – 2021

Facebook www.facebook.com/yccakes2/
Instagram: www.instagram.com/yccakes1/?hl=en