The Boerne Kendall County Angel Network
The Boerne Kendall County Angel Network Mission: To create a community of angels focused on making Boerne and Kendall County visible to entrepreneurs and business leaders looking to find a home for their next venture.
Already boasting a vibrant economy, the Boerne and Kendall County area is a growing community for families attracted to the quality of education and a small-town atmosphere. It is also positioned geographically and technologically to drive greater economic development in and to our region. Growth is inevitable but there are resources in place to ensure that growth is responsible. 

"We have great assets in the community already, so when you think about the infrastructure of a city such as ours, we have the Greater Boerne Chamber of Commerce that serves the businesses that are already here and builds the business community; the Boerne Kendall County Economic Development Corporation (BKCEDC) is working to attract new businesses interested in locating here, retaining existing businesses and helping those businesses that want to expand; and the Boerne Kendall County Angel Network (BKCAN) is separate from both organizations but we work symbiotically to support each other, and we are focused on making Boerne visible on the funding trail throughout Texas," explains Justin McKenzie, Executive Director of BKCAN, the non-profit organization founded in July of 2020, "What I have enjoyed is that these organizations have all had a long-time local connection and a reason to love Boerne. It is a great reminder of how unique our community is and the opportunity we have over the next decade to invest locally. It's the spirit of Boerne." 
The effort was made possible through a collaboration between Kendall County and the IC² Institute at the University of Texas at Austin. The IC² program evaluated our fast-growing community, citing a favorable climate for internal and external business growth. "One of the things that came out of that program was the need to build our own businesses, build our own entrepreneurial spirit," says McKenzie. The organization's focus is to attract agri-tech, small to mid-sized software companies and healthcare innovations that will benefit the region without leaving a large footprint. Arts-related businesses are also encouraged.
To date, the organization has already seen great opportunities from across the state. This has included several innovative healthcare and telemedicine businesses, a last mile delivery software platform and an exciting agriculture real estate business. "Our group enjoys hearing people pitch their companies, describe their markets and the potential. It is a unique way to learn about amazing work that people are doing and how creative innovators are," says McKenzie.
Nearby San Antonio, a research hub in the United States, attracts many young start-up companies that could land in Boerne Kendall County. "Start-ups come in but they need funding and that would have to come from the private sector. Banks are generally not willing to finance young start-ups," states Phil Hunke, a Cordillera Ranch resident and retired pediatric dentist and president of a dental insurance company, who has served on the board of BKCEDC for almost five years and is a founding member of BKCAN. Hunke has been an Angel Investor for many years and says involvement begins in the early development of ideas. He speaks to the intelligence, creativity and innovation that he has witnessed, "From these young people come great ideas. They teach me more than I teach them."
The innovation coming out of academia not only includes universities. Jenny Breuer, a teacher at Champion High School in Boerne ISD, is an entrepreneurial-minded person who saw the need to introduce that spirit at a high school level. She is now the director of the Incubator.edu, a national program that she is building on to create great talent in our community. In its first year at both high schools in Boerne ISD, students will have the opportunity to create a business or service and be matched with local business owners and mentors to assist in the process. Breuer explains, "Right now, it is a one-year program but the plan is for students to take it as a junior, pitch for funding and then run their business as a senior inside the next class which will be called Accelerator. For the first two years, we will work to grow the program so we can offer the second class. This first year was offered to seniors, so we are awarding scholarship money and/or seed funding to the winners." The culmination will be presentations by students for a prize purse over $15,000. "It's just like you see on Shark Tank although students will not give up ownership in their idea or company," says Breuer. "We are excited to help sponsor their Pitch Night and support their program into the future," says McKenzie, "Our schools play a large role in educating our future workforce. It is BKCAN's goal to involve Angels in not only future businesses in the community, but also the futures of our kids." 
Like Hunke, the Angels in the Network are comprised of local, successful business men and women, and those who have retired or relocated to our area, and have a genuine desire to get involved in our local community to mentor and/or educate our youth or invest locally, but don't know how. "Our organization is the bridge to these opportunities," says McKenzie of the 25 current Angels. The organization would like to increase membership to 100 Angels. Hunke adds, "Some Angels are retired people who still have an interest and keep track of what is going on in the world, and would like to spend time and be involved in our kids' futures and the future of local businesses." The goal is to grow both: Keep our educated kids in Boerne Kendall County and entice other businesses to make our community their home.  
For Karen Love-Werner, another Cordillera Ranch resident with a consulting firm in Boerne and a retired shareholder of a Houston-based professional services firm, her interest in BKCAN is two-fold. "I wanted Boerne to become my home, and for you to feel like a place is home, you have to dig in and get involved. This is my pathway to use my past professional experience where it will be appreciated and to find things that are passionate to my heart. I want to invest my time and Boerne is an open community that has allowed me to do that. So many people like me and others in Cordillera Ranch are trying to find ways to use our talents and get involved in things that make a difference," says Love-Werner, one of the founding members of BKCAN who also shares her time with the Kronkosky Place/Rainbow Senior Center as Chairman of the Board. 
Encouraging others to contribute their time and talents, Hunke sums up his service, "I'm a privileged man to be involved in both the Economic Development Corporation and the Angel Network."
If you are interested in learning more about BKCAN, visit our website at www.BKCAN.org or email Justin McKenzie at justin@bkcan.org. We welcome anyone in our community to get involved with BKCAN to play an active role. When investment opportunities are discovered, these investments are handled through special purpose vehicles and investors must be an accredited investor to participate at this level.
"We are here to positively impact our community. We want smart growth, attracting talent, and paving a way for Boerne to be where our children and grandchildren can flourish and grow," says McKenzie, "We do this with passion — the organization is a non-profit and volunteer run. We do it because of what we want Boerne to be — it's how our group can leave a legacy. The secret's out on Boerne, Texas."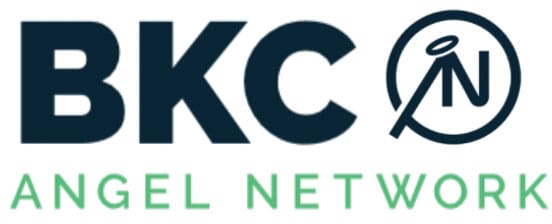 Boerne Kendall County Angel Network
bkcan.org