Allison Russell Photography, courtesy of The Cibolo Center for Conservation
Cibolo Center for Conservation Opens The Nest Nature School
As a longtime advocate for early childhood education and appreciation for our environment, the recently rebranded Cibolo Center for Conservation has provided school field trips, homeschool curriculum, a preschool, summer camps and outreach programs for over 30 years. In the fall of 2021, The Nest Nature School opens with, appropriately, nature as its campus.
For the past five years, the preschool has grown to be an integral part of the Center's programming, and support and interest from the community has led to the expansion. "When The Nest Nature School opens, it will be one of the leading preschools in the country with all of the best practices in place — a child-centered curriculum, abundant areas for nature play, gardening and exploration, classrooms that invite children's cognitive development and creativity, and a top-notch professional teaching staff and leadership," says Margaret Lamar, the Executive Director of Cibolo Center for Conservation.
The Nest is a fully licensed nature-based preschool that employs an experienced staff dedicated to creating a nurturing and loving environment. Enrollment is for children ages 3 through 5 in mixed-aged classrooms. "We have a defined curriculum that nurtures a child that has a sense of wonder, has a curiosity, loves the outdoors, but also has care for each other," says Carolyn Chipman Evans, CEO of Cibolo Center for Conservation.
The preschool's expanded program provides students the opportunity to learn experientially through a place-based curriculum that includes both indoor and outdoor classroom environments. Students will spend at least 50 percent of their day outdoors learning as they play while developing cognitively, socially, creatively, academically and physically. Linda Charlton, Director of Early Childhood Development at The Nest Nature School, explains, "The nature school curriculum is based in play because that is how young children learn best. The kids like to climb trees, they like to look for bugs, they'll talk about how the prairie or the forest has changed, the leaves have dropped, the sun is hotter or not so hot; that's all happening and we don't have to create it. All we have to do is go out and take advantage of it, and that's a beautiful thing."
Located on the historic Herff Farm property, Lamar says the comprehensive classrooms, or learning cottages, are designed to be fully self-sufficient spaces to give each class an opportunity to cultivate a unique community and culture with a low student-to-teacher ratio. Each learning cottage includes a large window-filled classroom space and restrooms with an adjacent screened, open-air art and learning area and additional porch with picnic tables. All of the learning cottages open into a central play area designed by an internationally recognized nature play design team. With access to over 60 acres on the Herff Farm site, additional shared outdoor learning areas within the campus include a sensory pollinator garden, vegetable garden and multi-use area complete with child-sized nest, slide and mud play area. Classes also have access to the Cibolo Creek, forest and tall grass prairie habitats and multiple additional garden spaces.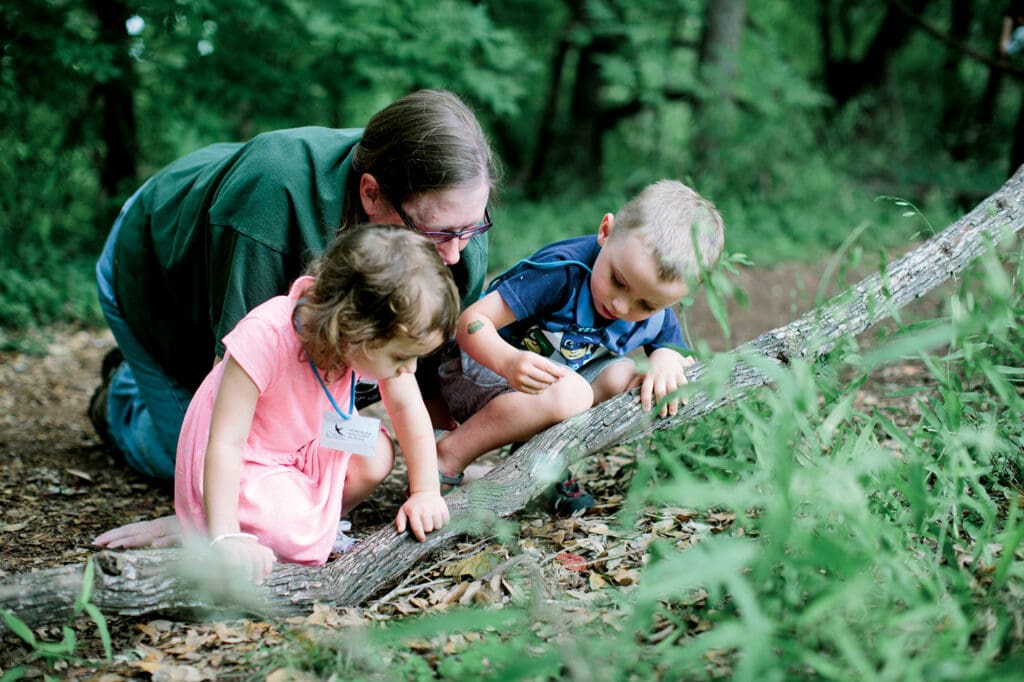 The Nest opens this fall with three learning cottages that will accommodate over 50 students on campus per day with the option of two, three or five days per week attendance. By fall of 2022, all four learning cottages will be open for over 70 students. Registration for the fall 2021 semester opened in February.
Several Cordillera Ranch families have made naming gifts to the new school. Terri Katherine Rogers Ivie generously named the school in honor of Cibolo Founder and CEO, Carolyn Chipman Evans. Additional naming gifts were made by: Janice and John Brazil, Betsy and Larry Bush, Virginia and John Freud, Karen and Phil Hunke and Terry and Ben Smith, and many other Cordillera Ranch neighbors have contributed in so many ways. In addition to financially supporting the school, Ben Smith has been the volunteer Owner's Agent, responsible for managing the construction and cost efficiency of the project. Joanne Williams, Past President of the Cibolo's Board of Directors, has also been instrumental in advising and fundraising for the campaign.
There are still opportunities to be a part of the campaign and support The Nest Nature School. Classrooms, campus and play features are still available for naming. Gifts support the continued growth, excellence and scholarship access at the school for years to come. Contact Leigh Owens at leigh@cibolo.org or 830.388.7676 to learn more.
To enroll or learn more about The Nest Nature School, visit cibolo.org or contact Margaret Lamar at margaret@cibolo.org or 830.249.4616.