Megan Soltis, Communications & Family Events Manager
There's no place like home and Cordillera Ranch for the holidays. Prepare to be dazzled as we transform the Clubhouse into a magical wonderland full of enchanting trees, decorated garland, vast wreaths and more. Whether you want to indulge in our scrumptious Thanksgiving Day Buffet, take a special walk or run around the Ranch at our Turkey Trot & Stuffing Stroll, or get in the Christmas spirit with our Gingerbread House Decorating Party and Breakfast with Santa, these cherished family traditions at Cordillera Ranch will make everyone's holiday season merry and bright.
Thanksgiving Day Brunch & To-Go
Thursday, November 23
Reserved Seatings, 11:00am to 1:30pm
Let us do the cooking for you on Thanksgiving Day, whether you come to the Club and enjoy a delicious meal made by our exceptional culinary team or take home a full Thanksgiving Day feast with our To-Go offerings. We will have all of the traditional Thanksgiving Day fare. All you need to do is eat and enjoy!
Turkey Trot & Stuffing Stroll
Friday, November 24
9:30am
After you indulge in all of the delicious food on Thanksgiving Day, walk or run it off at our Turkey Trot & Stuffing Stroll! You can either run a 5k totaling 3.1 miles or walk a 1.5-mile trail for a shorter route. Both tracks will let you see some of the wonderful neighborhoods of Cordillera Ranch. Breakfast foods and snacks will be available for replenishment after the race. The whole family is welcome, and we mean the whole family … including pets and strollers!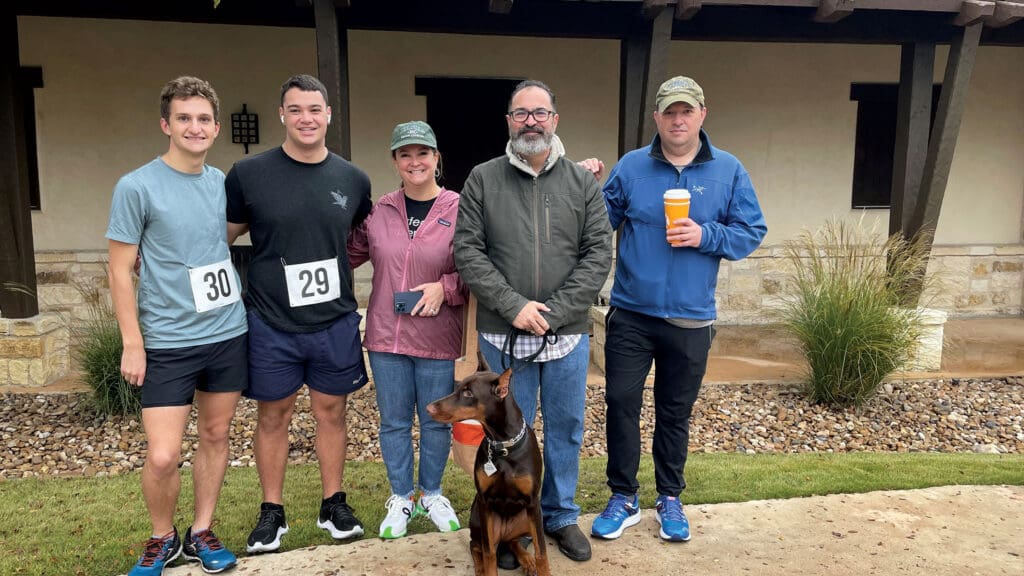 Gingerbread House Decorating
Saturday, December 2
Reserved Seating at 9:00am & 12:00pm
Calling all kids and expert gingerbread house decorators! This is a gingerbread house decorating party you don't want to miss. The houses are pre-built, but it's up to you to decorate them however you'd like. We will provide all of the icing, gumdrops, peppermints and candy galore for you to make the perfect gingerbread house. A breakfast buffet is included as well. Plus, even better, we will do all of the clean-up!
Breakfast with Santa
Saturday, December 9
Reserved Seating at 9:00am & 12:00pm
Santa Claus and his reindeer are making a special trip to Cordillera Ranch just a few weeks before he and his elves get ready for the big day! He is stopping by to visit all the kiddos and ask them what they would like to get in their stockings and under the tree for Christmas! Be sure to dress in your holiday best as Santa will be taking photos with everyone. There will be singing and dancing to Christmas songs and, of course, a delicious breakfast crafted by Executive Chef Isaac Cantu and his culinary team. Plus, parents and grandparents can enjoy mimosas and live entertainment by Peter Gloria while the children make arts & crafts and reindeer food!
All Club events require advance reservations and a 48-hour cancellation policy. Please contact the Club receptionist at receptionist@cordillera ranch.com or 830.336.9000, or you may reserve your spot through the Cordillera Ranch mobile app or online at ClubsofCordilleraRanch.com.
Megan Soltis is the Communications & Family Events Manager at The Clubs of Cordillera Ranch. She can be reached at 830.336.9172 and msoltis@cordilleraranch.com.