The inaugural wine will be … drum roll please.
This year's Wine Spectator's #1 wine of the year:
Marqués de Murrieta 'Castillo Ygay' Gran Reserva Especial 2010
Overview: The Cebrián-Sagarriga family, who in 1983 acquired the Marques de Murrieta winery established in 1852, has a distinct winemaking philosophy that is founded on the pursuit of quality and excellence through tradition and innovation.
Only the finest vintages from the 
741-acre Ygay Estate in Spain are used to make Castillo Ygay. The Gran Reserva Especial is made from Tempranillo and Mazuelo grapes from vineyards located at 485 meters above sea level. It is limited in production and sought after all over the world.

Tasting notes: by Thomas Matthews.
Maturing well, this round red is a lovely example of the traditional style. Orange peel, dried cherry, forest floor, vanilla and black tea flavors mingle harmoniously over round tannins and citrusy acidity. Generous but gentle, lively, balanced, and harmonious. Drink now through 2030. 680 cases imported.
Food Pairings: The wine is quite versatile and can be enjoyed with a nice charcuterie board consisting of Iberian Ham, Jamón Serrano, Ibérico Chorizo and without a doubt some Manchego cheese. You can also try and find a creamy yellow with hints of truffles. Then finish it off with some Calabrian chiles. For a more dinner approach, you can start out with your favorite short rib recipe. Save some of the sumptuous braising liquids and then deglaze with a touch of aged Madeira. Finish with shavings of truffles or a tiny dash of truffle oil. Remember, a little goes a long way. For dessert, a dense chocolate torte finished with a tart cherry drizzle and orange zest.
I would like to finish with one of the most sought out questions being answered: 
Yes, we will be offering our fantastic C-Star logoed wine glasses again for purchase. Unfortunately, the tumultuous times that we are in have put a delay in receiving our shipments. I would like to do this by pre-order. They will be sold in six-pack boxes for $18 a stem. The limit is 12 glasses per household. You can simply send an e-mail to Jcohen@cordilleraranch.com. I will need your Name, Member Number and Quantity you wish to purchase.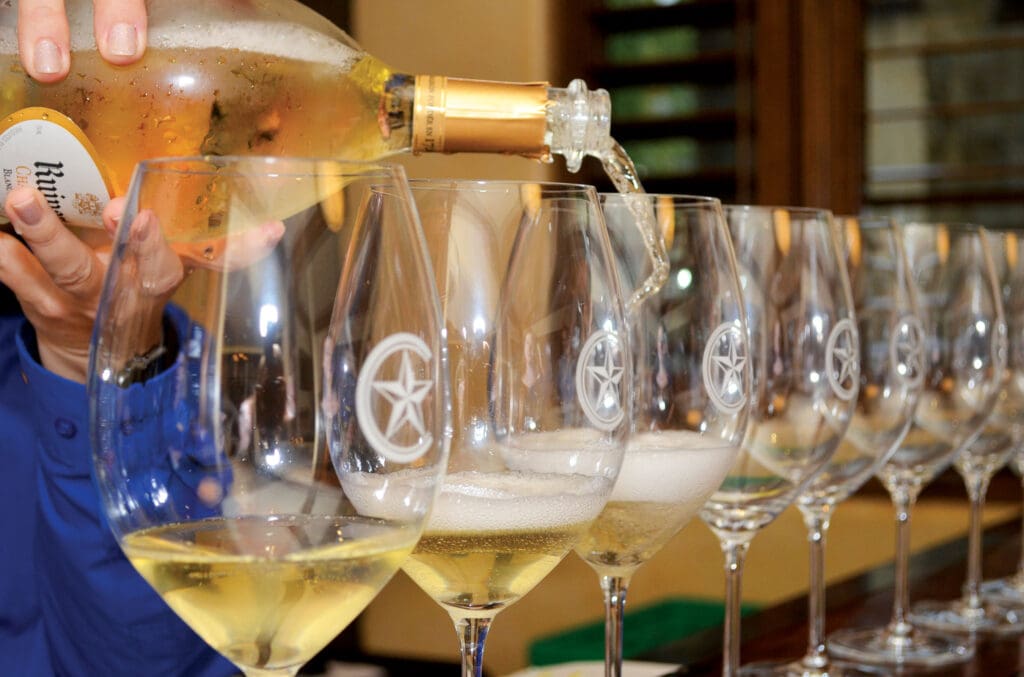 From my family to yours, I wish you the absolute greatest holiday season and memorable new year!
See you at the Club…
Jeff
Jeffrey Cohen is the Wine Specialist at The Clubs of Cordillera Ranch. He can be reached at jcohen@cordilleraranch.com.