The Boerne Independent School District is a driving factor for the continuous growth in Boerne/Kendall County, with a current student population of more than 10,600. In 2022, BISD received its third consecutive 'A' rating with a grade of 94 in The Texas Education Agency's statewide Student Testing and Accountability ratings for the 2021-22 school year, among only one percent of districts across the state to receive an 'A' rating in each of the three rating periods.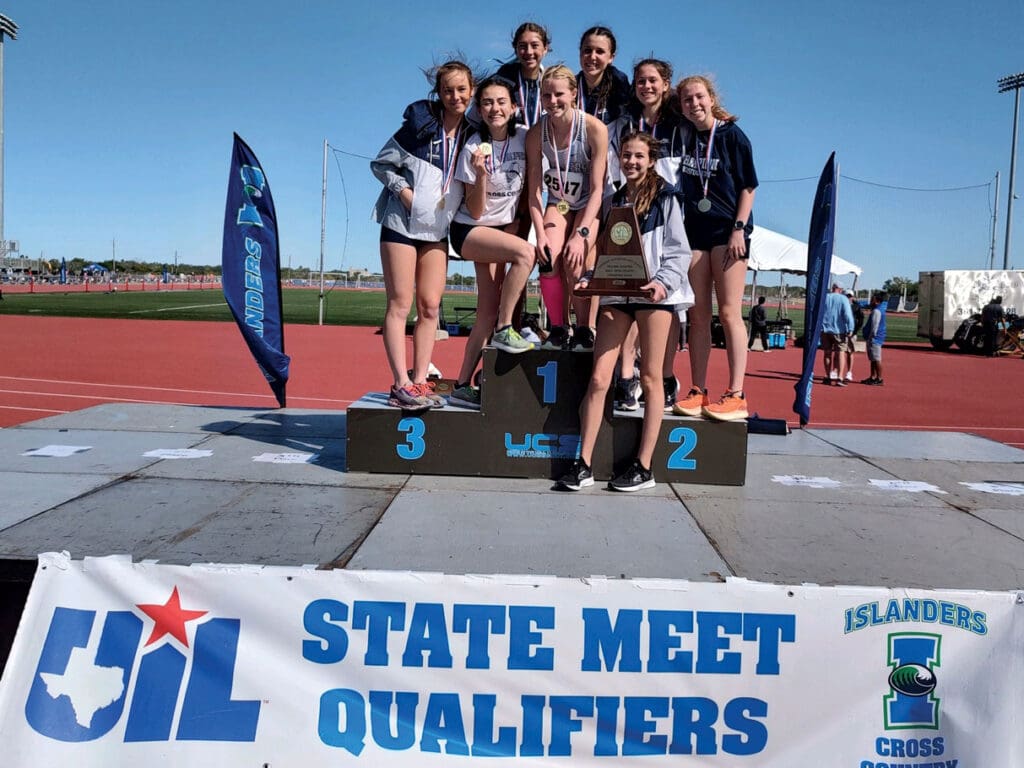 While the district shines academically, the athletic departments at both district high schools are equally and consistently recognized as well. Based on UIL Lone Star Cup rankings, Boerne High School Greyhounds placed 4th out of 213 high schools in the 4A classification for the school year 2021-22, and Boerne-Champion High School Chargers placed 10th out of 253 5A high schools. This is the district's third achievement in recent years, with Boerne ranking 3rd and Champion 10th in 2020-21 and Boerne 18th and Champion 9th in 2018-19.
Each high school offers baseball, softball, basketball, soccer, cross country, football, golf, swim & dive, tennis, track & field and volleyball, with the introduction of a boys and girls water polo pilot program at Champion this year. Nearly every sport at both schools makes it to the playoffs year after year, and with seven levels of playoff competition — Bi-District, Area, Regional Quarter Finals, Regional Semi-Finals, Regional Finals, State Semi-Finals and finally the State Championship — it's an impressive feat. And one that our community is very aware of with the success of Greyhound Football!
The following accolades are based on sports played between 2021 and 2022 unless otherwise noted.
BOERNE GREYHOUNDS
Dan Cook Cup – 2021 & 2022
Baseball. Class of 2022 Graduate Cole Phillips drafted by Atlanta Braves 
Softball. Regional Quarter Finalists – 2022 
Boys Basketball. State Semi-Finalists – 2021 & 2022 
Girls Basketball. State Finalists – 2021 Regional Finalists – 2022 
Boys Soccer. State Championship – 2021 & 2022
Girls Soccer. State Semi-Finalists – 2022 
Cross Country. Boys: State Finalists – 2022.  Girls: Fourth Place – 2022 
Football. State Finalists – 2022  
Golf. Boys: State Finalists – 2021 & 2022
Tennis. Team: State Finalists – 2022. Boys Singles: Justin Koth – 2022. Boys: Region IV Champs – 2022 
Track & Field. Individual medalists at State level
CHAMPION CHARGERS
Softball. Area Finalists – 2022 
Boys Basketball. State Semi-Finalists – 2021
Girls Basketball. Bi-District Finalists – 2021 
Girls Soccer. State Semi-Finalists – 2022 
Cross Country. Girls: State Finalists – 2018, 2021 & 2022. Girls: State Championship – 2019 & 2020 
Football. Area Finalists – 2021 
Golf. Boys: State Finalists – 2021 
Swim & Dive. Girls 200 Freestyle Relay – 2021, Girls 1600 Meter (Anastacia (Chachi) Gonzales – 2021), Girls 400 Freestyle Relay (Paige Clark, Kate Deykin, Peyton Brehmer, Regan Garcia – 2021)
Track & Field. District Champions – 2022 
Volleyball. Bi-District Finalists – 2022 
Water Polo. Boys: State Finalists – 2022. Girls: Playoffs – 2022