Jessica Beals, Club Events Corrdinator
We often think to ourselves: "I can save a lot of money. I have the time to do it." But the reality is that planning a party, whether formal or casual, is much more complex than one would think. At The Clubs of Cordillera Ranch, we want the planning of your event to be as enjoyable as the party, and our professional staff can ensure that we can make that happen, whether your celebrations are centered on the natural beauty and unique features of one of our facilities or if you choose to entertain at your home on the Ranch. These are the five reasons to hire an event planner!
1. An event planner reduces stress.
We take the weight off your shoulders and focus on what is most important to you. From food selections and activities to table settings, decor and so much more, we can work within your budget, hand-fit your needs and create a beautiful event that is everything you have envisioned. 
2. An event planner has connections.
The event planning industry is a small world. We have done the legwork with a lot of networking to establish relationships with the best and most trusted vendors. We can source anything you dream or desire for your party, and ensure it arrives on time. Our lists of third-party vendors include florals, photographers, DJ's, balloon garlands, rentals and more. When using the Cordillera Ranch event team, we are a "one stop shop" for all your needs. Planning a party from scratch is a time-consuming task, but with our extensive resources, we save you the time it takes to research and coordinate with vendors.
3. An event planner can reduce costs.
Fostering relationships with third-party vendors also allows us to negotiate the best prices for your event — it's akin to working in bulk. Additionally, the unexpected can and will happen, and an event planner can foresee potential issues and correct things before they cost more money or interfere with the festivities.
4. An event planner brings experience and knowledge.
We make great advisors for what is popular and are familiar with what doesn't work. We are constantly researching current trends to "wow" your guests, and foresee trends to source the most innovative products available. Not only are we self-researching, but we are part of national organizations that collaborate to bring the best forward. 
5. An event planner lets you enjoy yourself.
To begin with, rather than focusing on polished silverware, you can pop open a bottle of Champagne and get ready for your event at ease, showing up refreshed and looking your best. We make sure all the details are met so you can enjoy your party and focus on your guests. When you hire us, you can relax and rest assured that everything will go according to plan. This way, you can have beautiful memories of your time with your family and friends.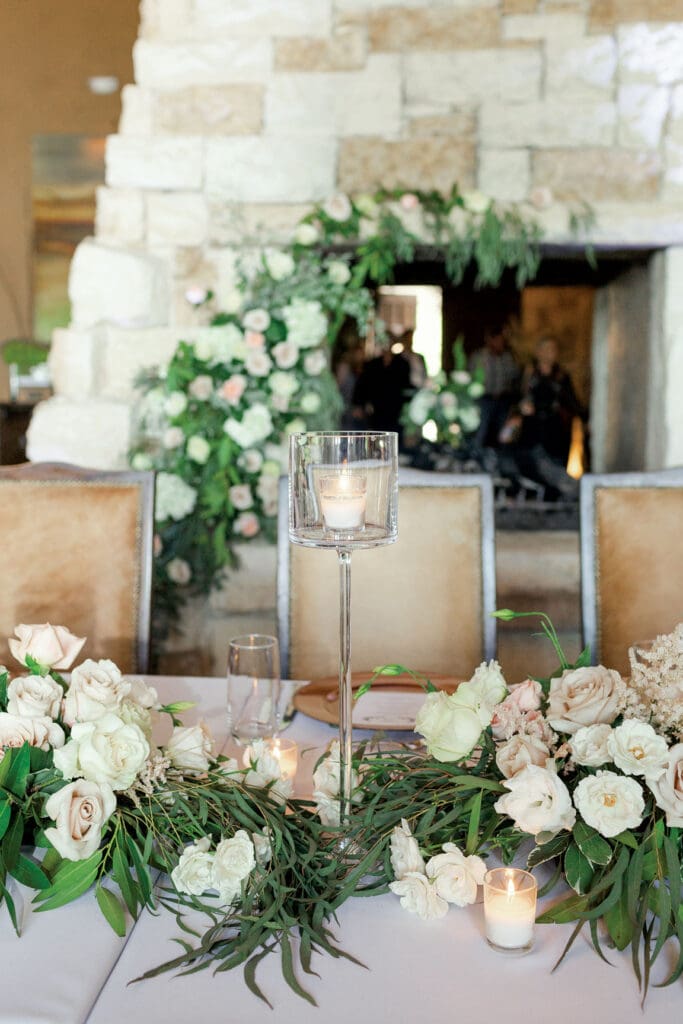 It's Always Party Season!
Is it ever too soon to start planning a party? We don't think so! Whatever special event you want to recognize, no matter the timeline, we can plan and style an event that's as classic or over-the-top as you wish. 
Graduation for our seniors is only a couple weeks away and activities and commitments have tripled. For parents, it's an emotional roller coaster. Let us plan the perfect party for your family and friends to celebrate your child's commencement.
And the holidays will be here in record time. 
We can help you engage your guests in an event customized from every thoughtful detail down to each bite of a perfectly paired food and wine dinner or themed event.  Whether your gathering is a grand affair or an intimate dinner party, an office luncheon or a celebration at your home on the Ranch, we can make your special occasion a beautiful and stress-free experience.
Hello Cordillera Ranch family,
I am excited to be your new Club Events Coordinator! I have been on the Ranch for the last five years, beginning as the Dining Room Manager in 2017 then Service Director as of 2019. Bringing joy to our membership has always been my goal, from dining experiences to extravagant parties. I graduated from Texas Tech University in 2014 with a degree in Hospitality Management and have a pastry degree from Auguste Escoffier. 
I am constantly researching the latest trends in the "event world," making your dream party become a reality! From cater-outs to your home, a luau at the pool or getaway weekend for your corporate retreat, please contact me today to schedule the best time for your friends and family! You can reach me at jbeals@cordilleraranch.com and 830.336.9176.